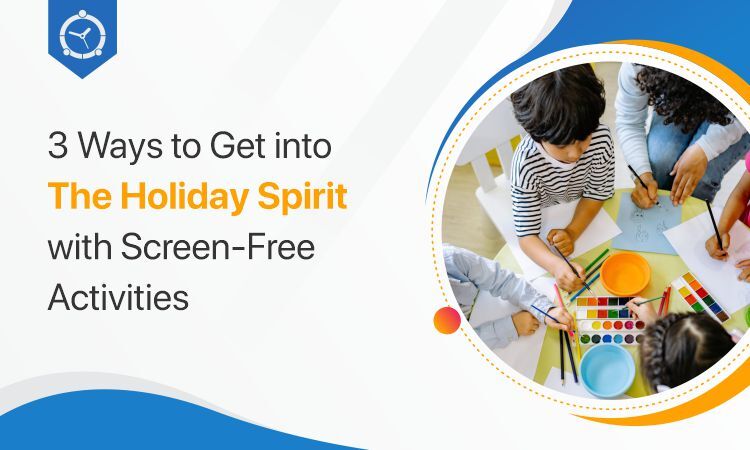 Each year the holiday season brings us opportunities to create beautiful new memories and family traditions. Not having to attend a school or the office might make it tempting to use screens for kids and adults alike, but fighting that urge and striking a balance between online and offline activities lets us enjoy each other's company more.
Engaging in screen-free activities as a family is an excellent way to begin the festivities and get some of that quality time together. Here are a few fun ways to get into the holiday spirit, celebrate the good times, and get closer to your kids.
Get into the Holiday Spirit with These Fun Activities
The holiday season is the perfect time to bond with your family members, give back to the community, bring out your creativity, get a little silly, and have loads of fun. Here are a few tips to help you get some inspiration and boost your holiday spirit.
1- Giving Back to the Community
One of the best ways to engage in screen-free activities is by volunteering in your community. You can encourage your kids to volunteer at the local shelters. Charity is the best way to teach kids to be grateful for the things they have and learn to be empathetic. It is also the easiest way to help Generation Z kids connect with the older generation (inside and outside their families).
You can organize family activities that involve the interaction of the young and old, such as cooking contests. They can cook together, have fun, and the older generation can pass down their family recipes. Or, you can pair them and organize a family talent show.
2- Play Games as A Family
For families that enjoy playing games and organizing scavenger hunts, holidays are the perfect time to engage in these activities. You can put together holiday-themed objects and hide them in different places for scavenger hunts. You can make it even more enjoyable by making it a competition and announcing a prize for the winning party.
You can play some fun board games instead of just going for monopoly or cards. Old-school guessing games, showing off a talent, etc., are fun and engaging ways to bring the family to the table and strengthen the filial bond.
3- Love Decorations? Don't Buy Them, Get Creative!
Some families really get into the holiday spirit by decorating the place. Each year people buy festive decorations and spend a hefty sum. Well, if you are one of those people, I suggest something out of the box that will make it even more fun and a lot less expensive.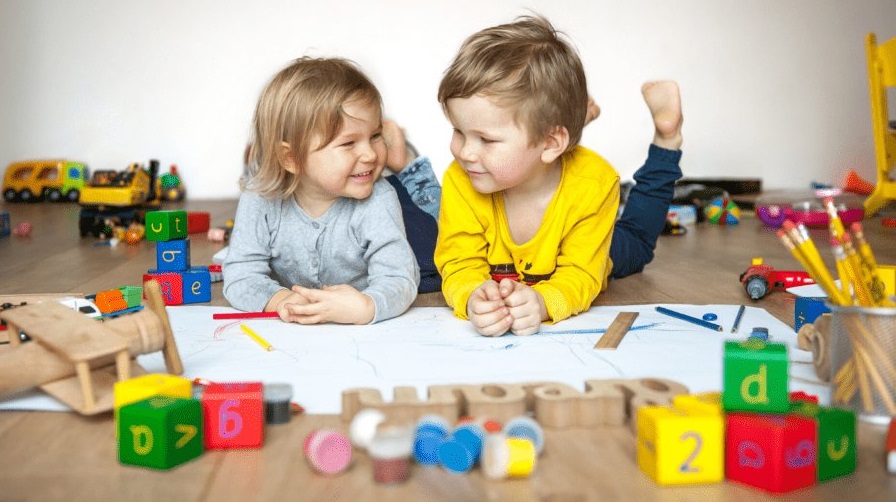 Here is an idea, go out and enjoy nature a bit. Go for a hike with kids or take a walk around the neighborhood. Find objects you can use as decorations, like pine cones, tree branches, etc. You can use them to make your customized decoration pieces, such as wreaths, or centerpieces. 
If you dread the thought of screen-free activities, how about using a parental control app, like FamilyTime, to make it easier!
Having A Hard Time Putting Away Screens? Let FamilyTime Help!
FamilyTime can help you get into the holiday spirit and have fun as a family with screen-free activities. It offers various impressive features that make limiting screen time argument-free and seamless. Here is how it can help.
1. Limit Screen Time
Its Screen Time Limit feature allows you to specify how much time kids can spend interacting with screens down to the minute. For instance, if you want your kids to use their screens for half an hour at a time, you can do that with FamilyTime. You can also allocate time limits for individual apps so kids won't always watch YouTube or play a specific game.
2. Prevent Exposure to Inappropriate Content
While searching for fun activities or games to play as a family, kids may get exposed to inappropriate content on the web through adverts or pop-up suggestions. Using a good internet filter to prevent such things from happening is the best course of action to safeguard kids' innocence. With FamilyTime's Internet Filter, parents can block adult websites, age-inappropriate content, violent web-based games, and a whole lot more.
3. Manage Apps & Games
FamilyTime's App Blocker allows parents to not only monitor which apps and games kids use but also manage them. Whenever kids download an app on their device, it gets blocked by default, and parents are notified. They can approve the app if they find it suitable for their kids and deny access to the ones they deem unfit. Engaging in screen-free activities as a family is a perfect way of getting into the holiday spirit. It allows you to grow closer and know each other more. With, FamilyTime by your side, you can connect with your loved ones better and get some quality time.