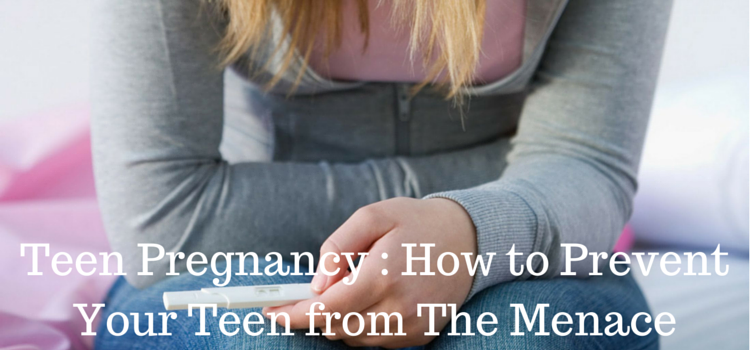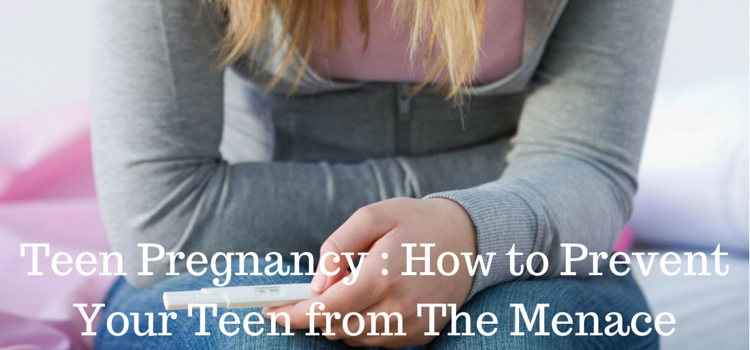 "Mom, dad I'm pregnant!"
Nothing is a worse nightmare for a parent of a teen girl than to hear that their precious princess now has a baby growing inside her. Every parent wants to avoid the question, "what would you do if your 16 or 17 year old gets pregnant?" They would shiver even at the possibility of such a situation and just brush this thought off their minds. But if a pigeon closes its eyes thinking that the cat will go away, the pigeon's in for a surprise, because guess what? Closing its eyes will do no good! Assuming that since schools teach sex-ed and teens already know how protected sex works, will not make your teen any less prone to getting pregnant.
U.S. has the highest number of teen pregnancy in the world! Around 750,000 teens become pregnant each year and 8 out of 10 teen dads don't marry the mother! The burden falls completely on the mother. It could be your girl who's future is at risk here. She has her whole life ahead of her, you have dreamed of her going to college, having a good job and now she has to take care of a life when she can't even take care of herself properly!
What can you do to make sure that your daughter does not get pregnant accidently? Well, along with the conventional methods of sex-ed and communication, a tech-savvy way could be to use some parental controls to monitor you teen's activities and ensure that they are not going down the pregnancy lane. But before you look away with the confidence that your daughter is mature enough to not to have sex at an early age or have protected sex, have a look at this infographic by prezi.com to fully understand what you're dealing with: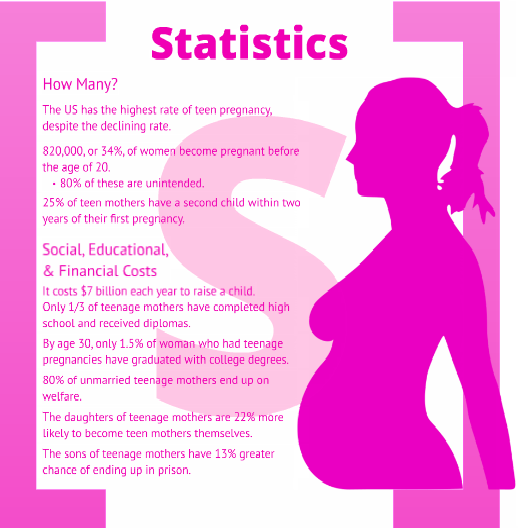 Source: prezi.com
As this infographic shows:
34% women become pregnant before the age of 20.
Out of 820,000, 80% pregnancies are not planned (unsafe sex).
The cost of raising a child in U.S. is $7 billion per year.
80% of teen mothers not being able to take the burden end up in welfare.
What can parents do?
Teen pregnancy rates can go up or down but the fact remains that too many teens get pregnant every year. Teens in their negligence often feel the urge to engage physically and tend to forget this. But here's where you need to remind them that this is no child's play. So here's what you can do:
Talk to your teen about safe sex:
You can try and try to tell them not to engage in premature sexual activities but they are teens; they are 'grown-ups' and they 'like to do anything they want to'. So, instead of the helicopter parenting style and being the bad guy, be their friend; talk to them about the importance of safe sex. From the very age they start sex-ed in school, encourage them to ask you anything they want; it is better that you guide them rather than they talk to their friends and be misguided.
Inspire her to respect herself
Mothers need to inspire their daughters to not only respect and take care of herself emotionally but also physically. You have to be her friend first and a parent later. Ask her questions about her relationship with her boyfriend, explain to her how boys of their age act and behave; why they are so interested in being physical and stuff like that. Tell her that she needs to act responsibly, if she does not respect herself and her limits, nobody will.
Supervise and monitor them
While communication can work a great deal in this situation, only relying on it is not enough. Like your teens, you need to step into the digital age of parental apps, since majority of teens use android phones, the best way to monitor them would be through their phones. You can use parental monitoring apps like FamilyTime to monitor your teens online and offline. You can download this app in a jiff on your smartphones from Google Play Store.
FamilyTime is an interesting and all-inclusive parental control app with a range of features. It lets you:
Monitor your teen's whereabouts; track their location along with date and time stamps.
Geo-fence any location of receive check-in and check-out alerts.
Check their web-history and bookmarks to see the websites they visit.
Blacklist any app you find inappropriate.
View their contact list to see who they contact and when.
This app has many other features like, PickMeUp and SOS alerts, contact watch listing and much more.
Keep your baby girl's future safe
Your teen may tend to get reckless but you know better than to let them risk their future. Don't be that parent who regrets not doing everything they could to help their teens. Do everything you can to ensure that your daughter never crosses the road to the menacing teen pregnancy. Use the good old fashioned ways and add in the modern parenting apps to make sure that they are secured and happy. Love your daughter and keep her safe in every way possible!