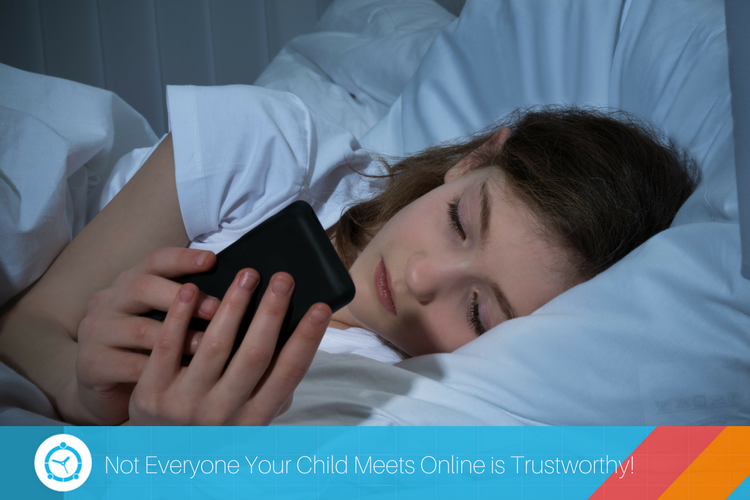 "Don't talk to strangers", "Don't take candy from strangers". Do you remember these rules?
When going out, our parents always gave several pieces of advice about trusting strangers.  That was the time when the only way to meet such people was outside the house. Well, things are not the same in the digital world. Kids meet new people online. Don't think the rules change just because it is virtual.
Check out this infographic about online child predators. It says that there are more than 500,000 predators online every day. 1 in 7 kids are approached by strangers for a sexual purpose and girls are targeted more than boys – 70% girls and 30% boys.
Source: securitysystemscompare
How Do They Approach Children?
Nowadays, kids share different things online; their social media profiles tell all about their current city, school, and places they go frequently. Most of this information is public. The predators use social media, instant messaging and gaming sites to reach them. They use these sites to know about their likes, dislikes, home and school addresses and even specific location at a time.
How Do They Look Like?
They neither carry around a danger sign nor do they look shady. They usually portray a very clean persona, reaching out with affection and care. This is a tactic to win children's trust. They always strike a friendship with them and wait till the relationship is mature enough to ask for personal information. As it is easy to share anonymously, kids tend to share. Plus, they think it won't matter as it is only online. But the predators are not honest and they only do this to know maximum details about them. They then use this info to capture the kids.
Watch with FamilyTime
These people can get to your kids. That is why you need to teach them the rules about talking and trusting strangers. Not to respond to every person that solicits them on social media. Never share personal information publicly and with people they don't know at all.  Other than that you should keep a check yourself. Sometimes kids hide or they are afraid to tell you if they did something wrong.
Keep an eye on their behavior. If they are get withdrawn from family activities and try to hide their devices when you are around. If they are getting calls or messages by an unknown contact. Stay awake at night and are online most of the time. Receive gifts from strangers. It is time to have a talk with them. But how do you keep a check without being intrusive? Here is where FamilyTime comes in!
Monitor their calls, text messages, and contacts. If you find a shady contact, put it on the watchlist, receive a notification every time your child gets in touch with that number. See the web history to know if they are visiting online gaming sites or watching porn.
How to Use Text messages Monitoring
View all their installed apps to know what kind of apps they are using. Block the notorious apps you think are exposing your kids to strangers. No app, no strangers.
Teach your kids to be aware of shady people around them. If they think anyone is following them use the Panic button on FamilyTime to alert you. Don't worry about them reaching school or home safely, receive check-in/check out alerts to know.
So the rules are the same – keep your kids away from strangers, both in the real  and the online world. Though, in the digital world, you also have some digital help! Utilize FamilyTime to keep predators away!