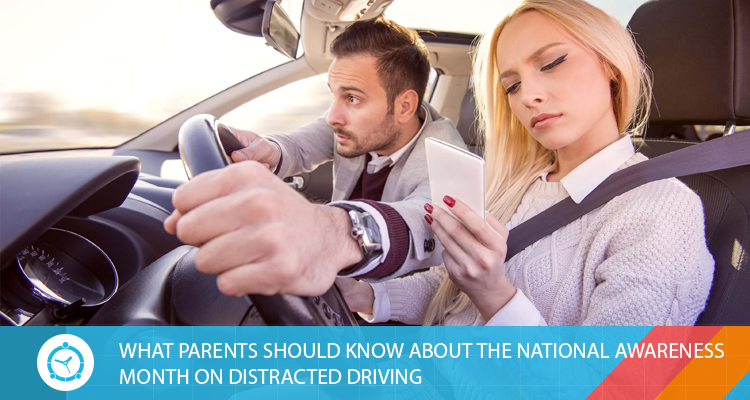 There is an epidemic of distractions while driving that is injuring and in too many cases killing people in accidents involving teen drivers, shows a news report.
According to the American Automobile Association (AAA), about 60% of car accidents involving teenagers happen while those young inexperienced drivers are talking, sending and receiving text messages or distracted in some other way. And that happens much more often in the summer,.
"I think everyone understands that being distracted while driving is bad and should not be done, but until now the parents did not have data available to suggest that it is a much bigger problem that they should worry about their teenage children," said Jake Nelson, director of advocacy and research on traffic safety of the AAA.
In the study, researchers at the AAA Foundation for Traffic Safety and University of Iowa analyzed 2,200 camera videos of the dashboards of the cars  to see the moments happening just before the accident. The researchers found the following three major distractions among adolescents:
Talking to the passengers explained 15 percent of the crashes.
Speaking, sending and receiving text messages or operating a cell phone accounted for 12 percent of accidents.
Looking at something inside the car explained 11 percent of the accidents.
According to the AAA report, published on June 1, "Each year more than 1,000 people die in accidents involving teen drivers. And summer is the most dangerous season, in which the average number of deaths that have to do with teen drivers aged 16 to 19 years increases by 16 percent per day compared to other times of the year."
In the report, researchers also found that teens were more likely to send and receive text messages or look at the phone than to use it to talk.
Nelson, of the AAA, said driving while distracted makes accidents more likely because "you're less likely to react quickly to a dangerous situation."
In addition, a phenomenon known as "blindness for lack of attention," which is when you do not see something that is right in front of you because you are focused on something else, can be lethal, he warned.
Parents are the best deterrents against driving distractions, Nelson said. "The most important step parents can take is to model safe driving behavior, and talk with their children over and over again about the dangers of distractions while driving," he said. For parents, there are tools such as FamilyTime – teens drive safety app that let parents control their kids' device usage, along with managing their vehicle speed from a distance. With that, the association urges parents to teach their teenagers about the dangers of driving distractions with the following tips:
Talk quickly and often about the dangers of distractions.
Count on an agreement between a parent and a teen that sets standards against driving distractions.
Teach by example: while driving, keep your eyes on the road.