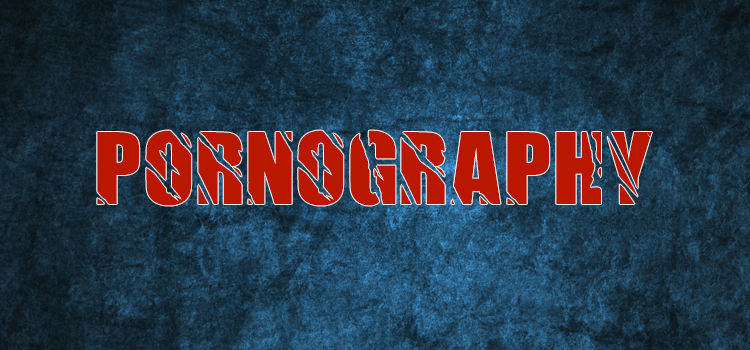 Pornography has now become common because of the easy accessibility of the internet and the smartphones. Any internet user can easily find the porn content in the form of images, videos, infographics etc. and the use of smartphone makes it even easier for kids to view it.
The improvements in the world of technology are good at one side of the coin and hazard on the other face. Because of the internet enabled devices such as smartphones, tablets iPods, etc., the trend of mobile porn is increasing dramatically and now even a 9-year-old can get the porn content easily. According to a report, almost  40 % of boys between grades 4 and 11 have looked for porn online, and that many of them admit to doing so frequently. In other research, it was reported that more than 1 in 5 searches made over Google's mobile search sites were of pornography. The stats are horrifying and the fear of parents will touch the sky after reading the psychological effect of watching porn. Here are those:
Psychological Effects of Watching Porn
Watching porn is no less than an addiction among tweens and teens. Just like the other addictions,  pornography hits the most sensitive part of human body i.e brain. Watching porn content extensively can:
Rewires the brains, much like a drug, and it ultimately leads to the strongest addictions.
Encourages Sexual harassment.
It leads to an unrealistic (and dangerous) view of sex
Current and future sexual relations are negatively affected as the mind requires more stimulation for arousal
Can lead to depression, anxiety, and unrealistic expectations
How can parents help?
Parents play a major role in the well-being of their kids. Let it be a social affair or the private one, they are their kids first advisor. In order to keep your kids away from porn content, parents are needed to:
Stay informed: Parents should try to keep themselves updated about their kids use of internet and other devices. There are a lot of apps, games and the websites that publish porn content. Watch out all those media, your kids are interacting with using the monitoring apps.
Let them know, you are monitoring: Keep a check on them and let them know you are monitoring. This will help them act responsibly.
Be their Counselor: Be your kids' counselor and tell them about everything beforehand. Provide them the basic information they might secretly search over the internet and let them know the consequences of getting into the details. Make them avoid sexting and watching porn content by revealing the cases of teens who were prisoned because of sexting and possessing child pornography.
Set Screen limits: The last step you can take is to limit their screen time. You can set limits either using parental control apps or by shunning away their devices. Shunning away the devices can elicit rebellious attitude in your kids so the better approach can be using the controls.