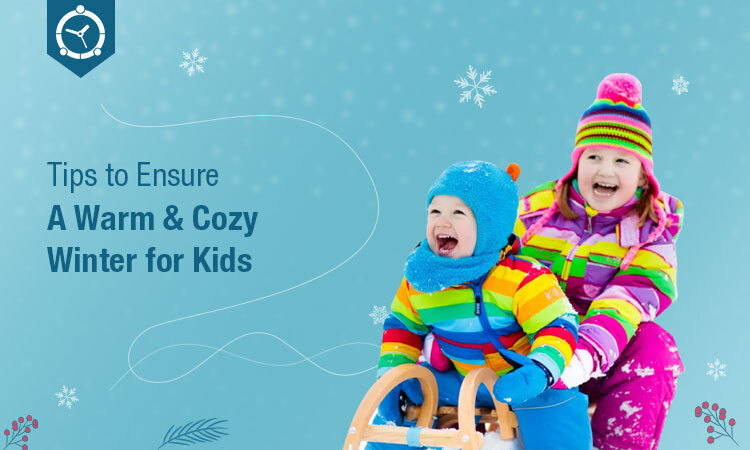 Winters are here! With snow everywhere and schools closing up for the holidays, kids would leap toward their screens for entertainment and solace. If you are dreading the sight of your kids glued to their screens and the couch, here are a few inspiring ideas with winter safety tips to ensure kids enjoy the season to their fullest.
The Guide to Keeping Kids Entertained This Winter!
The first snow is always an exciting event for everyone. It is the indicator that soon we would see kids build a snowman, have a snowball fight, or sledding/skiing/ice skating. The cold winds make us crave a cup of hot cocoa and cozy up in front of the fireplace.
However, many kids now prefer to keep the company of their screens instead of going out to have fun with friends. If you want your kids to make the most of this winter season, here are a few ideas along with winter safety tips you can try.
1 – Get Them Off Their Devices
If you are struggling to limit their interaction with screens and devices, try the FamilyTime app. It ensures an argument-free and seamless way to ensure kids engage in other activities. It allows parents to specify how much time kids can spend on their devices and when that time is over, the devices become inaccessible.
2 – Include Kids in Holiday Celebrations & Preparations
If kids are not up for playing outdoors or it is too cold for them to play in the snow, you can try something different. Volunteer at a local shelter as a family to instill empathy in kids. It builds character and allows them to socialize, help others, and feel the holiday spirit. You can also take them shopping for decorations, and presents, or while picking up your Christmas tree.
3 – Play Family Games 
You can plan your screen-free family time and have fun playing old-school games. it can be anything from charades to card tricks to guess the song/movie or even a talent show. Kids can show their party tricks, sing songs, or do whatever they enjoy most (apart from screens of course).
4 – Dress Them Up for the Winters
If your kids enjoy playing outdoors, make sure they are dressed up properly so they won't catch a cold. Winter boots, jackets, mittens, caps, scarves, etc., may seem like too much work, but it is worthwhile. Keep kids warm and safe for the winter holidays so they can truly enjoy the season wholeheartedly.
5 – Stock Up on Gear
Kids who enjoy activities such as ice-skating, sledding, skiing, rollerblading, building a snowman, or having a snowball fight, they need the proper gear to stay safe and have fun. So, stock up on protective gear for such activities as helmets, skate boots, sleds, ski gear, etc. Layer them up and keep warm drinks and cookies on standby so they can replenish their energy when they get tired.
You can also have a meaningful time together as a family reading a fun book by the fire or watching a family-oriented movie is also a good idea. Enough with the winter safety tips for now. Happy holidays to all the readers!