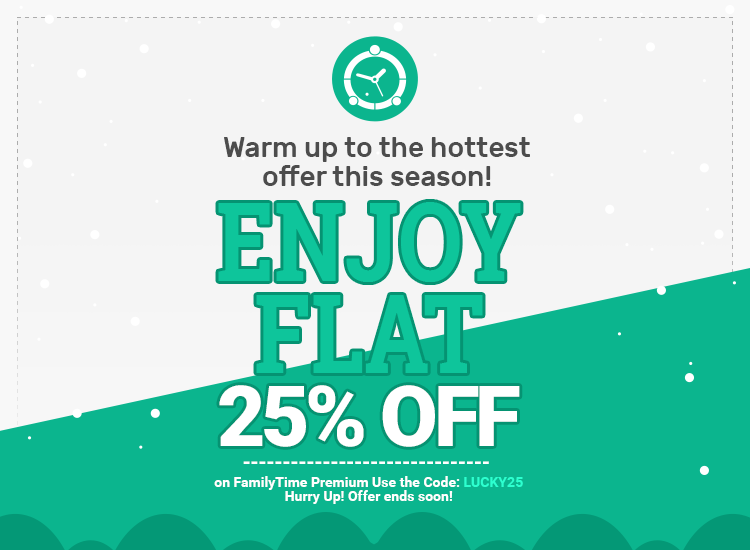 Winters are my favorite. An awesome excuse to indulge in comfort food and who can forget the festivities, holidays and shopping? What about you? Do you splurge a little extra in this season? Well, how about getting the best you need and it doesn't have to be splurge-you, in fact, we offer you a hot 25% off on the FamilyTime app!
Using technology wisely
FamilyTime parental control is a smart and easy way to protect kids from the dangers of the digital world. Every kid that goes on the internet is susceptible to cyber bullying, violence, mature content and sexual predation. Sleep deprivation, stress, and fatigue are the added issues.
We are all for technology, but it should be used wisely. That is why we have several features like location tracking, mobile Geofence, phone, and app blocker. You can also monitor SMS, call logs, contacts, driving speed and online activity. It allows all parents to make sure that their kids get only the best from technology.
Isn't that what you wanted? Something that would keep your kids secure in the digital world and still connect you with them? FamilyTime app is just what you need and it is available at a 25% discount.
Don't miss out!
The winter sale is going to end on the 18th of December. So hurry up and avail the goodness of FamilyTime Premium subscription. Click here to get your discount.