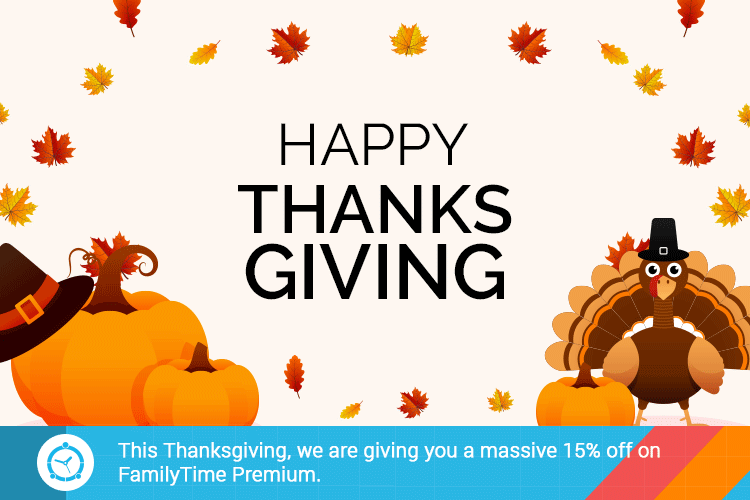 At Thanksgiving, the most important thing is family. The whole festival is about spending time with your family, having loads of food, enjoying games together, and creating moments you can cherish your whole life. Spending more time with our family automatically leads us, as parents, to start thinking even more about our family than usual and worry about their safety.
That's why we at FamilyTime think it's the best time to make things easier for you by offering you a massive discount on premium protection for your family.
Get some sweet premium parental monitoring features at a sweet price
This Thanksgiving, we are giving you a massive 15% off on FamilyTime Premium. This means you will be getting all our premium features including internet filtering, screen time limit, app blocker, location tracking, call & SMS monitoring, and screen lock at a heavily discounted price.
The time to act is now
As long as your kids have a mobile device, there are always going to be dangerous situations they can get themselves in to. That's why you have to make sure you can control their device usage and see what they're up to at all times. Make sure you get FamilyTime premium while this special offer lasts. You can always pay more for it later but the time to act is right now.