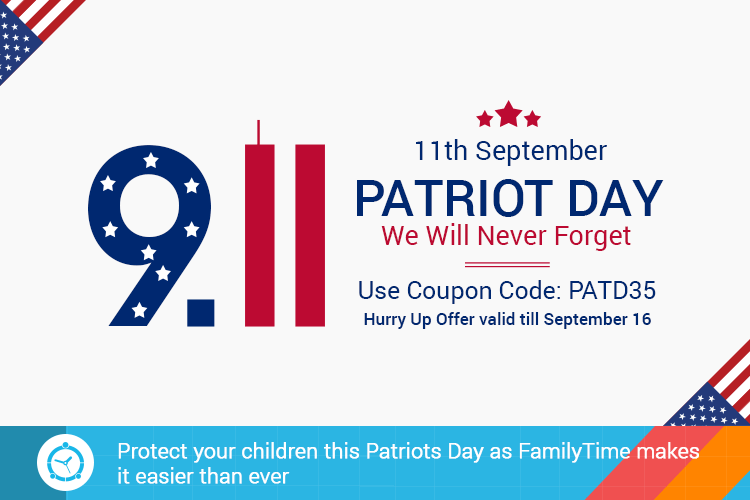 As we bow our heads this Patriots Day and pay our respects to the brave sacrifices, we must also acknowledge that threats to our children are ever present. FamilyTime was created with the ideal that we want to help parents keep their children safe and be able to step in if their children found themselves in a dangerous situation.
We're making it much easier to get FamilyTime Premium features
We are delivering on our ideals by providing the most comprehensive parental control features already and we've decided to honor this day by making it easier than ever to access the power of FamilyTime premium features. We're giving a massive 35% off on all orders.
Now you can use all our features including the newly added SafeSearch and Internet Filtering on all iOS and Android devices at a heavily discounted price.
Get the offer while it lasts
As unbelievable as the discount it, we can't keep offering it for too long. That's why this is a very limited time offer that you can get right now or miss out on. You can always get the premium FamilyTime features at full price later but if you want them at this massive discount, get it before it runs out.