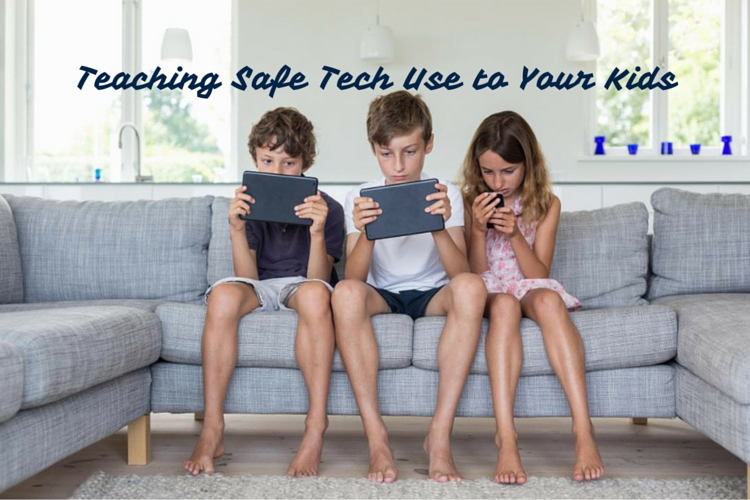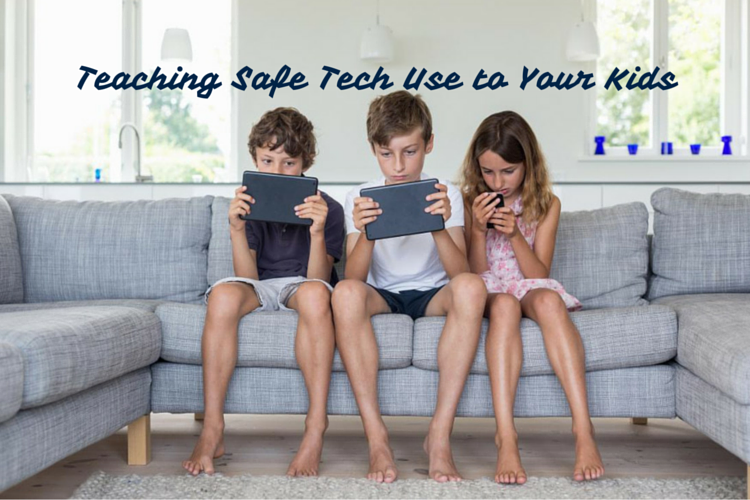 Gone are the days when your child would turn 16 and would want to get a cell phone. Now kids are using tablets and iPads from ages as tender as 3. It's natural that they'd want their own mobile device from a much younger age; age when you won't be so willing to hand over some phone to them. Reality won't go away and today, kids want their personal mobile device. And that's why it's so important for parents to teach their kids how to safely use technology.
Tips to Teach Safe Tech Use
There are some parents who try to bar their children from having their personal mobile devices. And often times it does not prove to be a wise decision. Kids see their peers using phones and tabs and naturally they want them too. They can either try to steal a phone or use their parents' mobile devices without them knowing it. So it's better to let them have their own phone but it's equally important to teach them to use their gadgets responsibly and safely. Here are a few tips to begin with:
Introduce them to Tech Yourself
As they grow up, don't shun your kids from using gadgets and devices rather, introduce your kids to new gadgets yourself. Geek dads are considered to be cooler than other dads among kids because they share their devices with their kids and enjoy the experience together. If you introduce your kids, the evil temptation will wear off and your kids won't feel the need to use your phone in your absence and explore things they shouldn't be.
Tell Them About the Dangers Openly
We all know about the abundant pornographic content online but how many of us actually tried talking about it with their kids? A very few of us maybe. When your child grows up and it's time to introduce him/her to the Internet, discuss openly about the content that is not appropriate for them and why. Tell them about the hazards of talking to anonymous people, sharing personal information with anyone online and sharing private photos or videos. Your kids must hear it from you and in a way that they fully understand they risks and consequences.
Don't Forget to Setup Parental Controls
As you decide that it's time to get your kids their own smartphone or a tab, don't forget to use parental controls. There are some parental control applications you could install on their phones. Doing so will let you keep a safety check on their activities, cell phone usage stats, location stats and can control time and access on their mobile devices. Advanced parenting apps like FamilyTime offer advanced parental controls like app blocking, Internet blocking, Time-based screen locks and geo-fencing so parents can keep their kids away from the dangerous aspects of the Internet and smartphones in an easy way.
Raise Responsible Digital Citizens
If you counsel your kids about safe tech use and how to avoid the age-inappropriate apps, you'd help raising a generation that is tech-savvy and equally responsible. So talk to your kids today and teach them to use their gadgets responsibly and safely. Happy parenting!