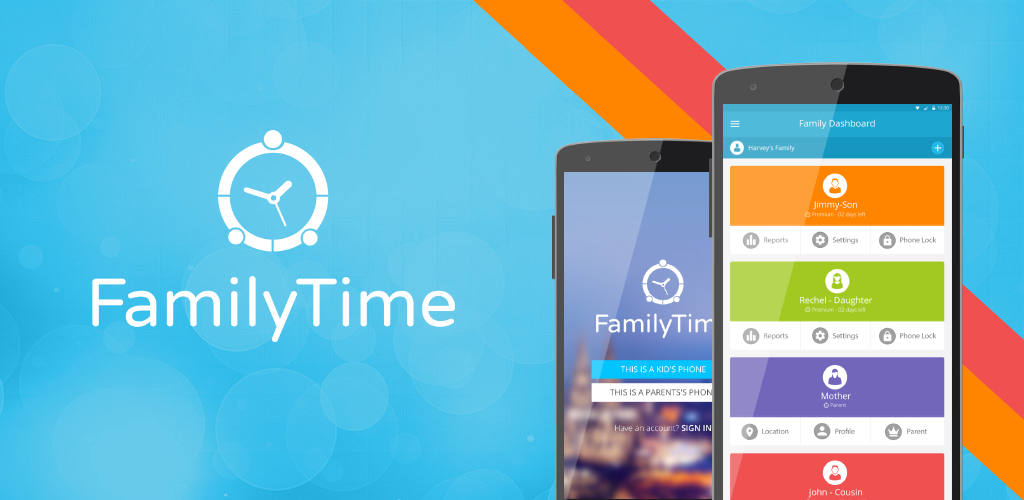 Adrenaline rush, sleepless nights, unending coke supply – you can say things are getting pretty serious! Yes, that's right; we have just hit the market with the all-inclusive and complete parental control application with a bang! FamilyTime is here to take care of your family-life chaos with smart parental controls!
What are we all about?
FamilyTime is the innovative and highly responsive application that connects you with your family in real time so you could be right there for them when they need you the most.
Cut short; we make parenting easy for you and make you digitally smart! What's even better – everything is synced, online and adaptive! FamilyTime simply takes all parental stress out of your life and deepens your bond with your family!
Unobtrusive – that's the word!
You don't have to be 'over their shoulders' all the time and you certainly don't have to be a helicopter mom/dad to make sure your teens are not doing something silly! We have designed FamilyTime in a way that your kids won't feel they are being stripped off their privacy while putting you in control of the situation essentially. We know what teenagers don't like and we've developed the app accordingly!
Your Family; your rules
FamilyTime is a fun family communication app that will link you with your teen/other family members through an app. You can assign them roles and define rules for them. At the heart of the application, there is a great location tracking system that will keep you posted on your family's whereabouts all the time!
If you're bothered by your teen keeping his/her bedroom door shut all the time but you don't want to be nagging around; FamilyTime can do you some help. Going through their phone call logs, contacts, Internet browsing can give you a clear idea about their activities.
And yes, we understand how important your time is. That's why we keep you updated through push notifications! You don't have to stay glued to the application all the time. FamilyTime sends you alerts on your phone the moment your teen contacts some suspicious contacts or visit unsafe place. Your teens can send you panic alerts when they need your instant help!
FamilyTime is the BEST time!
And to make sure you're all on the same page; we have added instant messaging to this mix of amazing features. Remind your husband to pick your kid up from football practice? Tell your son that you'd be late for son? Inquire why your sister hasn't yet reached home? Communicate individually or in a group and get in sync with your family!
Load's coming your way…
So that's our little story but hey, there is plenty more to come your way – cool discounts, new feature announcements, parenting tips and much more! Stay tuned and keep in touch because we've got loads to tell you and we'd love to hear from you, too! For more details and fun stuff, log onto our website or catch us on Facebook, Twitter and GooglePlus for awesome stuff!