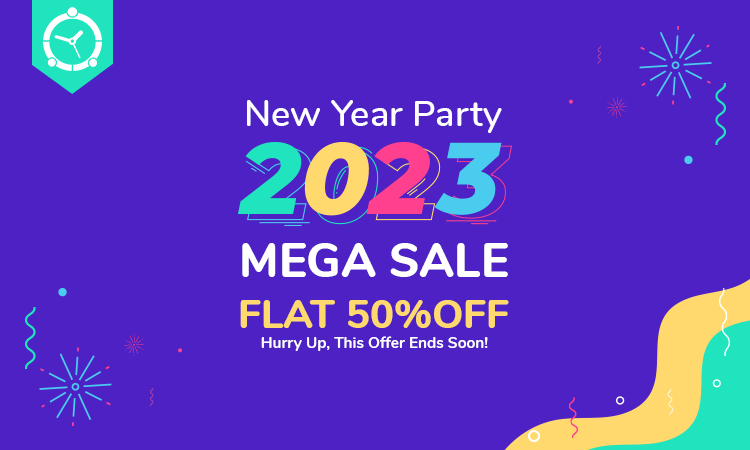 The new year is almost upon us and so is FamilyTime's mega new year sale! Get a flat 50% off on all premium features, and set off to new a journey with better choices.
Begin Your New Journey with Confidence!
FamilyTime invites you to celebrate the new year under its unwavering protection. Were you hounded by problems concerning your kids last year? Did you have to deal with issues like too much screen time, gaming addiction, exposure to inappropriate content, sexting, cyberbullying, etc.? Fret not! FamilyTime has got your back!
Define how much screen time is appropriate for your kids down to the hour and the minute. Then, sit back, relax, and let FamilyTime take care of the rest.
Spend meaningful and quality time with your kids by setting a daily routine for various tasks. Help them eat their meals or sleep in peace and finish their homework without any digital distractions with this feature.
Worried your kids might get exposed to adult, explicit, or inappropriate content on the internet? Block all indecent websites and restrict access to such content using specific keywords. You can update this list with time at your convenience too.
Set a proper internet schedule for kids with this feature. You can specify when and for how long they can have access to it to ensure they don't waste their time or stay online for too long.
Wish there was a way for you to block inappropriate apps on your kids' devices? Well, you can do that now! Screen kids' apps with FamilyTime's app blocker and deny access to apps that you deem unsuitable for kids.
Stay in the loop and see which apps your kids use regularly. App Usage History provides valuable insight into kids' minds. It gives a brief overview of their digital activities and you can identify where and what changes you must make in their routine to help them become more productive.
Want to keep track of your kids? FamilyTime's location tracking feature can help you do that in a far easier way. Track your kids' location in real-time so you never have to run around looking for them when they are out of your sight.
Take kids' protection a step further with FamilyTime's Geofence feature. Mark places they visit often (e.g., schools, malls, friends' houses, etc.) and get notified as soon as they enter or leave those places. You can also mark places that kids should not visit (e.g., bars, clubs, etc.), and get notifications if kids visit them.
YouTube & TikTok Monitoring
Do you despise becoming a helicopter parent? You can keep an eye on kids' social media activities without becoming one! FamilyTime's YouTube & TikTok Monitoring features allow parents to see the type of content kids view on these platforms. That way they can ensure kids don't watch inappropriate content.
FamilyTime offers protection against all these issues and a whole lot more!
Take the Leap of Faith!
If you are looking for a better, hassle-free, and effective way to protect your kids from digital threats, now is your chance! Get FamilyTime at a flat 50% off and safeguard your kids' future, before the time runs out. Let's get started!