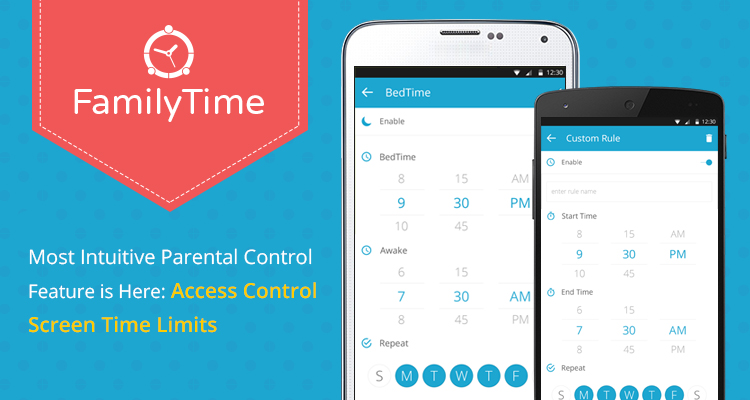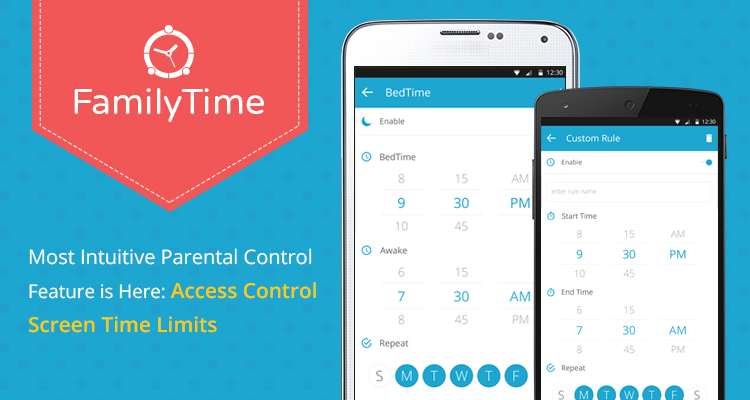 The wait is finally over! After many sleepless nights, extreme hard work and quality checks, Team FamilyTime brings you the most innovative and adaptive parental control feature – Access Controls.
That's right this brand new set of features is absolutely ready and has been launched to help all the concerned parents around the globe. Parents can actually control how much their children use their phones and tabs and can effectively cut down device usage during study and meal times and pass bed time. This features works on all Android smartphones and tablets. The future of digital parenting is now!
Access Controls – Fall in Love Immediately!
We're positively assured that you will fall in love with our Access Control features instantly – there's no reason not to. Say goodbye to fretting over your kids excessively using their mobile devices! FamilyTime puts you on the driving seat so you can control when and how much your children should get access to their phones so they can reconnect with reality more often.
Predefined Family Rules : Set, Tap, Go!
As easy as 1,2,3; our pre-defined family rules are fun and extremely convenient to use. You can pick from our predefined screen lock options from your FamilyTime – Dashboard and get started within seconds. They include: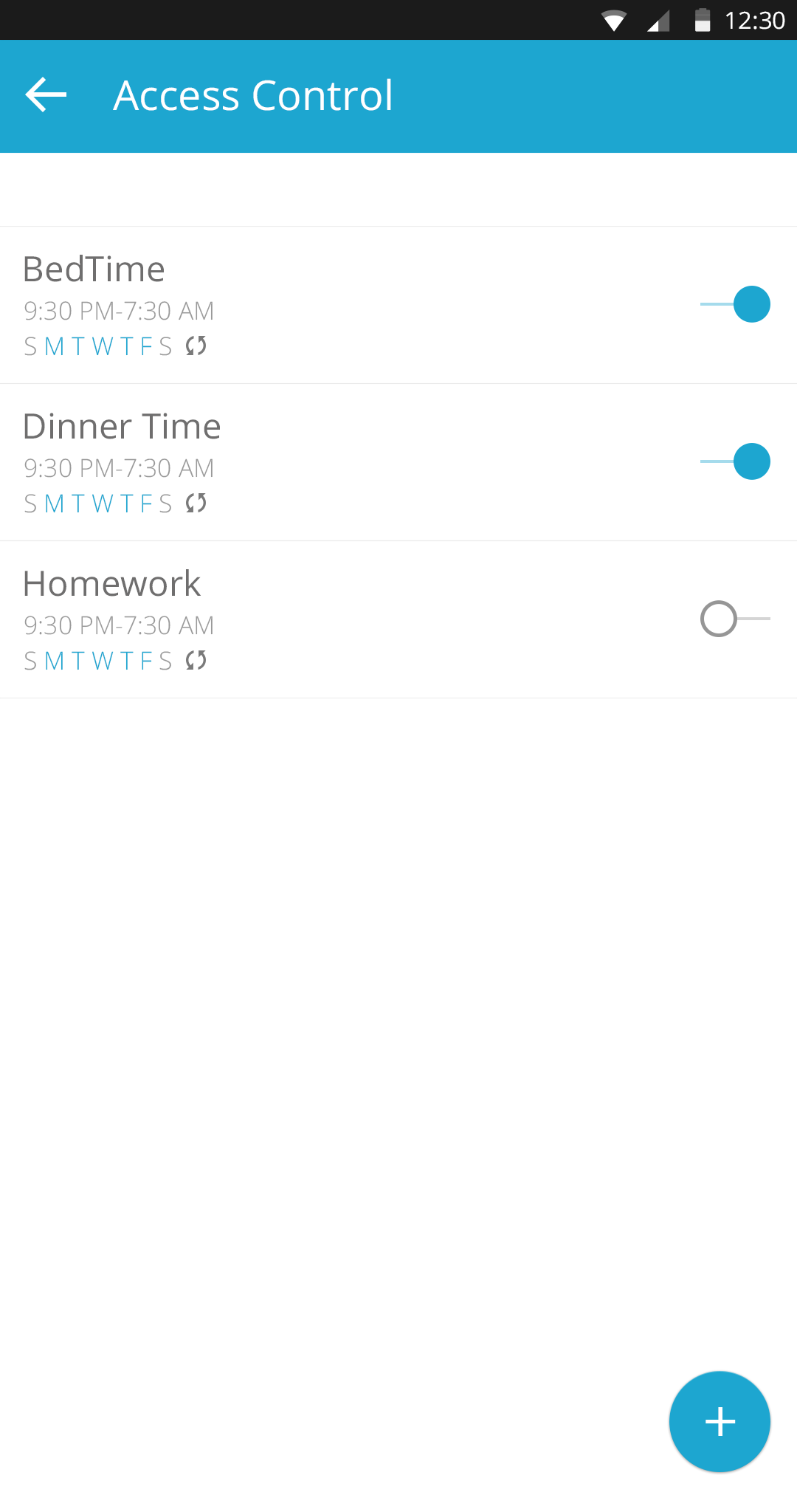 All you need to is simply enter the start and end time for these locks and select the days of the week and there you go! FamilyTime will make sure that your children don't use their mobile devices during study hours, dinner and bed time.  With these intuitive screen locks, they will have little choice than to set aside their devices and eat, study or take a good night's sleep!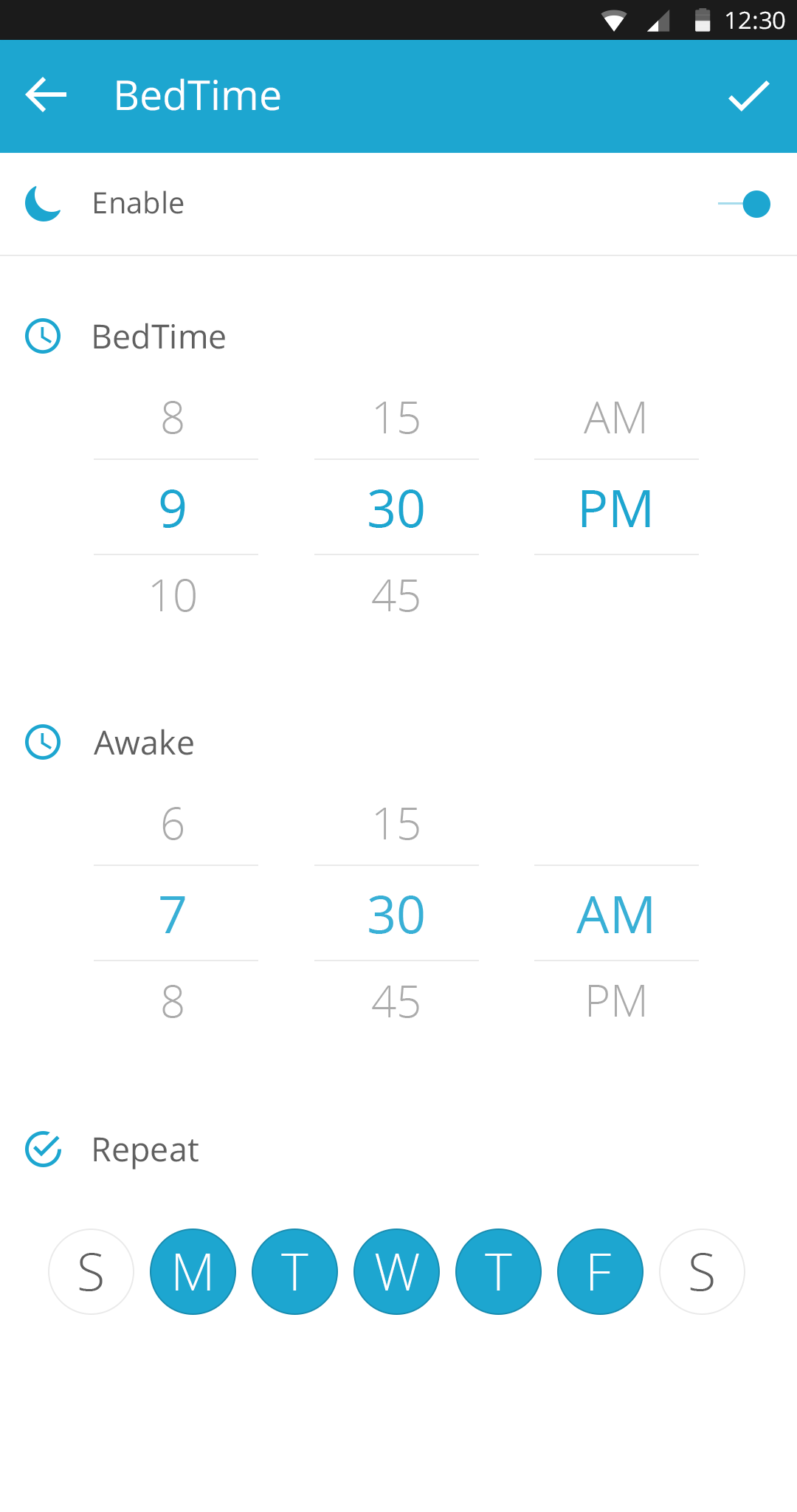 Want to relax the rules over the weekends? No sweat, you can define new rules for the weekends or during vacation. FamilyTime is all about giving you absolute control!
Custom Family Rules : Just the Way You Like!
If you want to add more rules along with our predefined ones, you can absolutely do that. Add as much rules as you'd like and tailor them according to your needs and preferences. You can add one-time rules that will expire after a particular chore finishes or you can create recurrent t rules – it's your family so you make rules, too!
It works the same way around: define a rule and enter the start and finish time and select the days of the week from your FamilyTime – Dashboard app or online control panel and you're all done!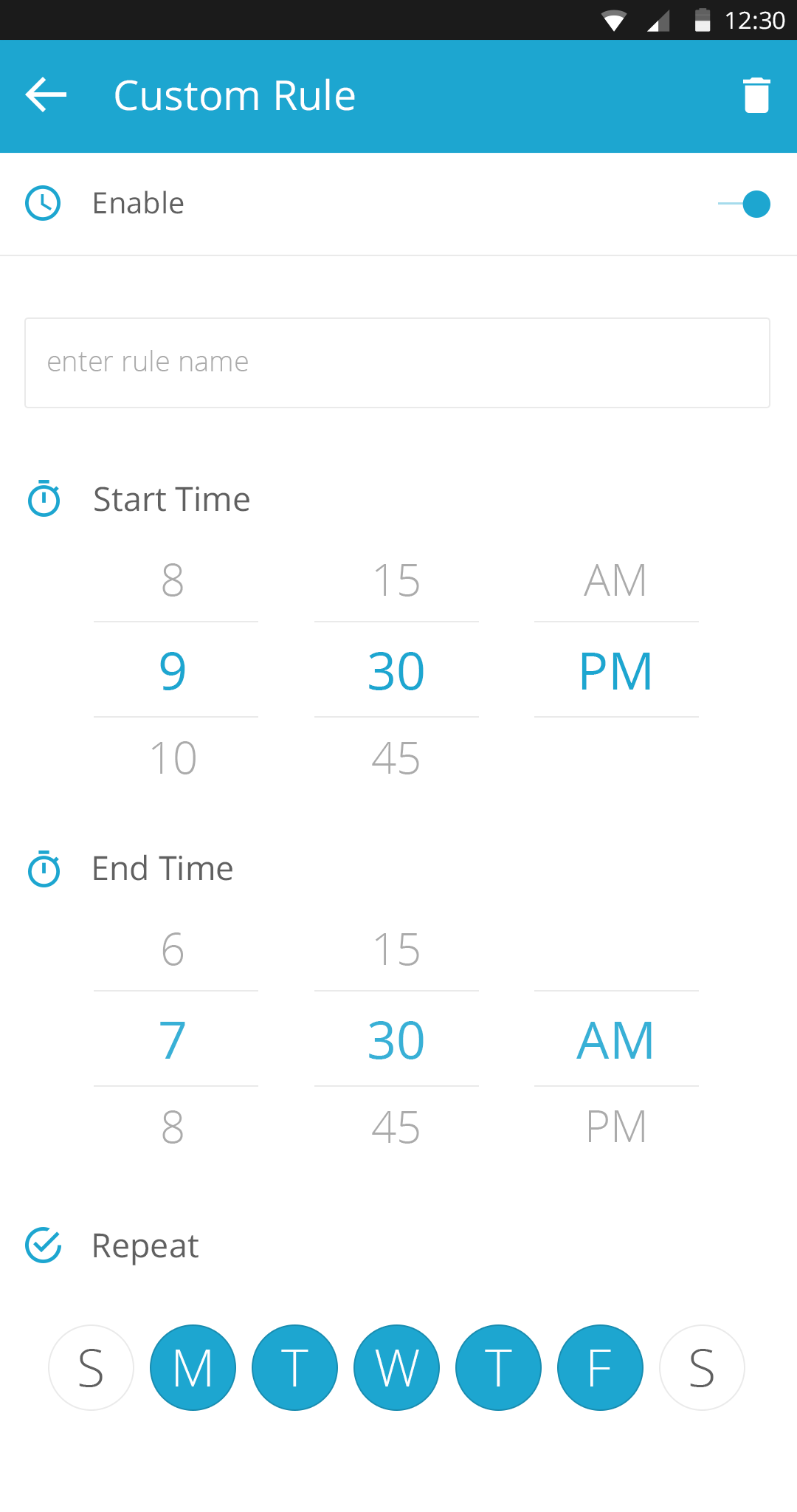 Don't want your son to using his smartphone until he finishes cleaning his room? Now you know how to exactly do that!
Phone Lock – Instant and 100% Fool-proof!
Other times when you don't want to define a new rule but want to get your kids off their mobile devices, you can lock phone with just a single tap. From your FamilyTime – Dashboard, tap on Lock Phone button right under your child profile and select a password to unlock. The phone will get locked instantly until you enter the password to unlock. There is simply no way your kids can use their mobile devices before that.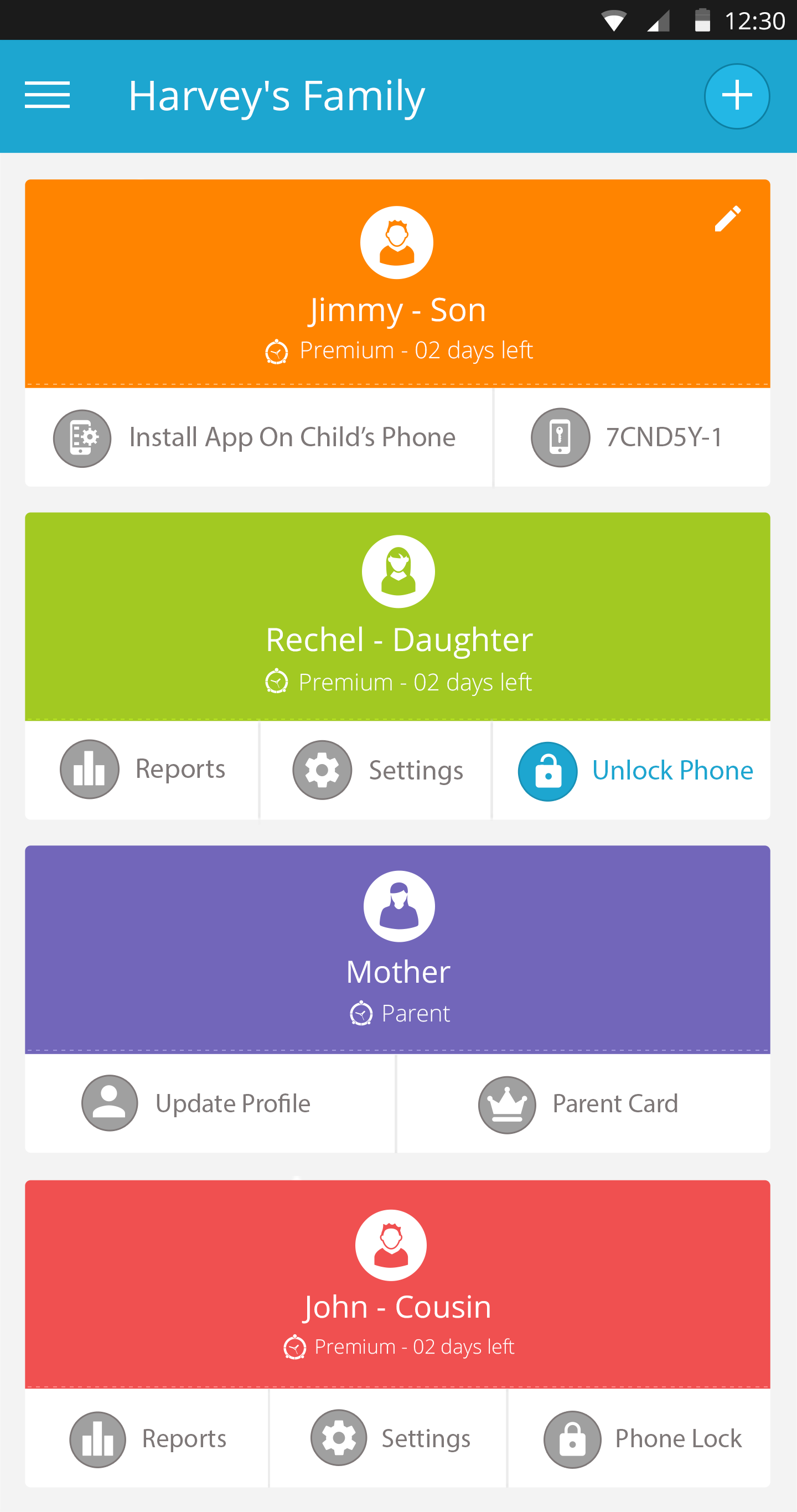 Bonus Treat : We're Now Multi-Lingual!
Not just a bunch of futuristic parental control features, FamilyTime has more for its users. We now speak fluent Spanish and Japanese! You can see that on our website and can get full language support. All installation guides, knowledgebase and other support material is also available in Spanish and Japanese. Simply click on the tiny flag on our top menu and select your desired language. And that's just the beginning; the ultimate goal is to serve all FamilyTime users in the language they speak best!
So log into your FamilyTime account or Get Started now with a new account right away and experience the power of the most advanced and flexible screen time locks ever! And don't forget to let us know how you like them in the comments section below! Happy parenting!