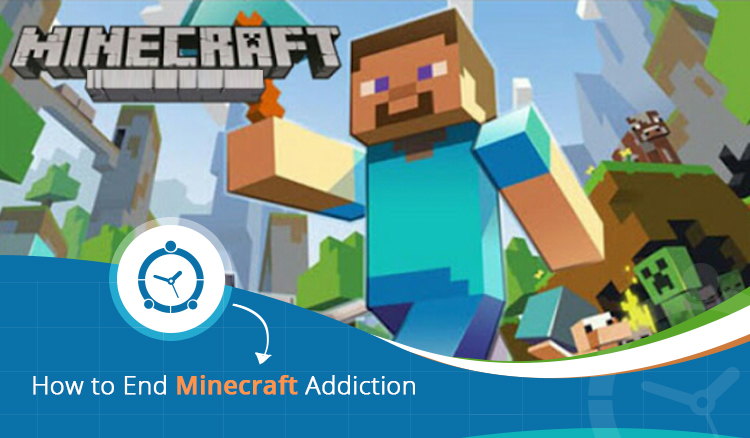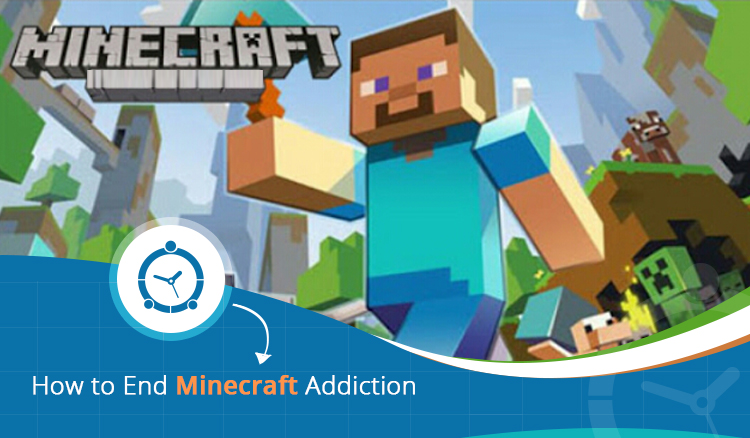 It's really tough raising the digital generation; it really is. We can't just make all their gadgets go away with a magic wave in the air and make them vanish altogether. In fact, these gadgets like smartphones and tablets are the ones that also keep us connected with our kids these days. But with good things come the bad – with these smartphones comes the Internet and with it comes all kind of social media frenzy, never ending chat messaging and the constant video gaming. Yep, that's right, as much annoying as you think this online gaming is, your kids are not going to give up on it anytime soon.
Minecraft – you might have heard the name and if you're a geek dad, you probably might have played it (or are an avid player yourself even). But if you have no clue what this is all about, here is what you need to know about this addictive game. It's an online, interactive game that lets the player build stuff around him and chases challenges. It's more like online Legos and we all know how addictive Legos can be.
What's So Addictive about Minecraft?
The game has more 44 million registered users and almost 7.7 million have purchased the game. It's not really a kid's game but many kids have taken to love the game. The very fact that you can create your stuff and then when you're bored, you can blow it all away and start afresh makes it addictive and unstoppable. Kids and teens find it hard to just put down the game. And talk about the peer-pressure. You need to be ahead of your friends at the game. So what happens? Your child eats, sleep and breathes Minecreaft. The homework is forgotten, the dog needs to be walked and the dinner is getting cold but all your child is really obsessed about is that game!
How It Affects Your Child
Okay, the game is pretty entertaining and will let your child learn new things but a lot about the game makes me slightly uncomfortable. Topping the list is the isolation and withdrawal. But since the game lets you create your own world and then destroy it to create a new one when you get bored with it gives it a very odd impression. It can make children lose interest easily in things around them and in real life, you don't get top create and destroy things around you this easily.
Can You Put this Addiction to an End?
Well, this may be really hard to make your kids put the game down depending on how you approach the matter. If you simply rely on asking them to out their phone or tab down, it's not going to really work. You need to use a variety of measures to make this obsession go away especially during their exam session. So here is what you consider doing:
Set Time Limits
You need to set it straight that your kids need to follow a time limit. They just can't go on playing the game forever. And if you simply ask them to give up on the game altogether, that's not going to work either so work your way gradually.
Use Parental Controls
Okay, you have agreed on a time limit but how are you going to enforce that? For that, you need some diverse parental control app like FamilyTime. You can easily limit their time spent on playing the game. FamilyTime's Access Control feature is the perfect fit for this. This is how to work this magic:
Log into your FamilyTime Dashboard and tap Settings.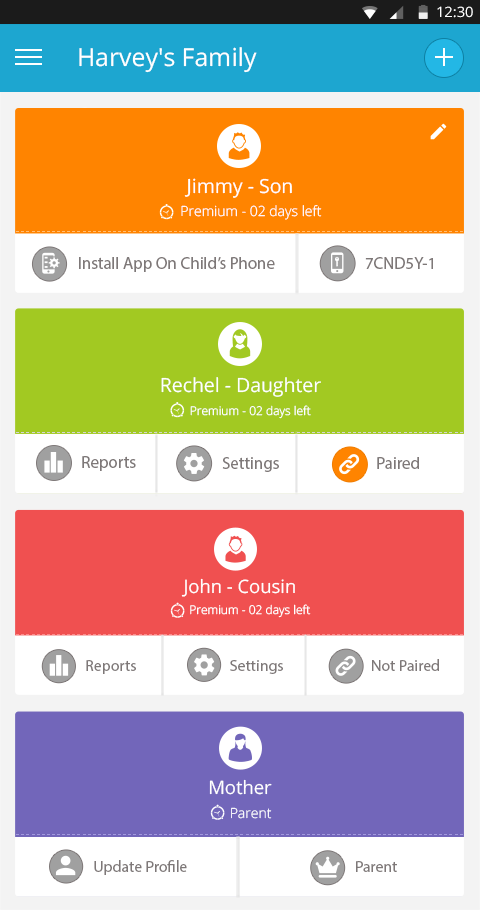 Now under the section Parental Controls, select Access Controls and tap on the Plus sign to add rule.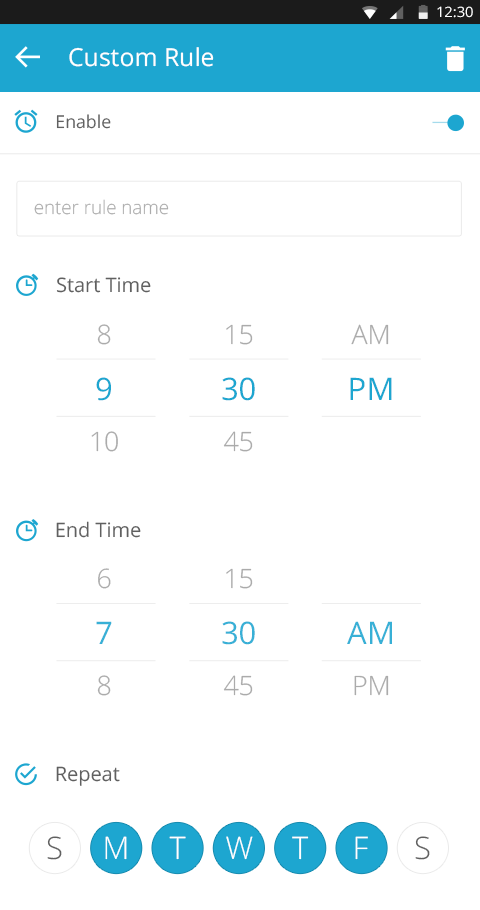 Here you can give the rule name like Minecraft time limit. Set a start and end time for the rule, like you can limit the game from 10 pm to 1 am. You can even make this rule recurring by selecting weekdays and making the rule a little lenient on weekend. After you're done, tap Add Rule.
Now your kids won't be able to use the app during the limited hours and there is nothing they can do about it!
Block the App during Exam Season Altogether
Now you surely don't want them to be distracted by these addictive games when it's their exam season or when they want to prepare for an important assignment. Since kids find it hard to fight the temptation, you need to do something about it. In such situations, you can simply block the app altogether. You can even block the app when your kids have gone too far with game and need some iron-hand measures. Familytime also offers you App Blocking feature that's as cool as it's effective. Here's how to go about it:
Again, open your FamilyTime – Dashboard app and select Settings but this time, tap on App Blocker under Parental Controls section.

Now tap on the Plus Sign to add apps to this list. Here you will get the list of all the apps installed on your child's phone or tab. Tap on the box next to Minecraft to block it. After you're done, tap Add to Blacklist and you're done.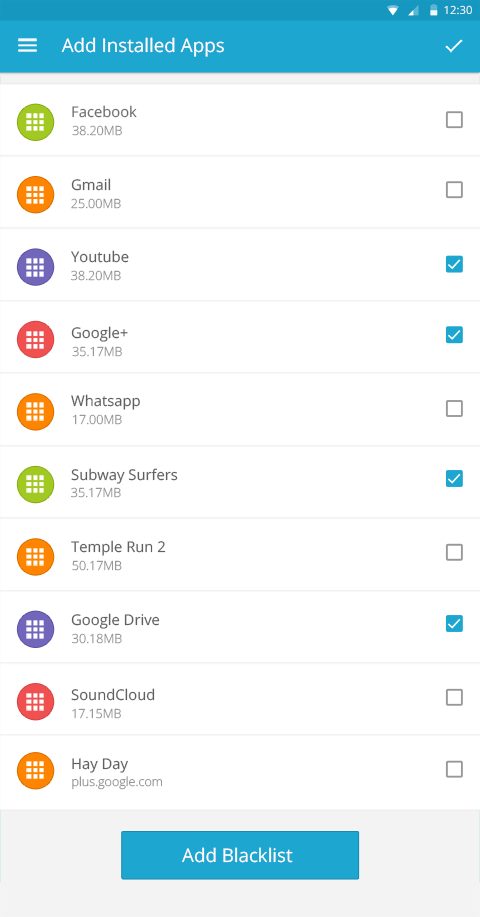 Now as your child tries to open the game, a message will appear on the device saying that the app has been blocked. Well, there can't be any other fool-proof way to block the app! Your kids can't play the game unless you unblock it.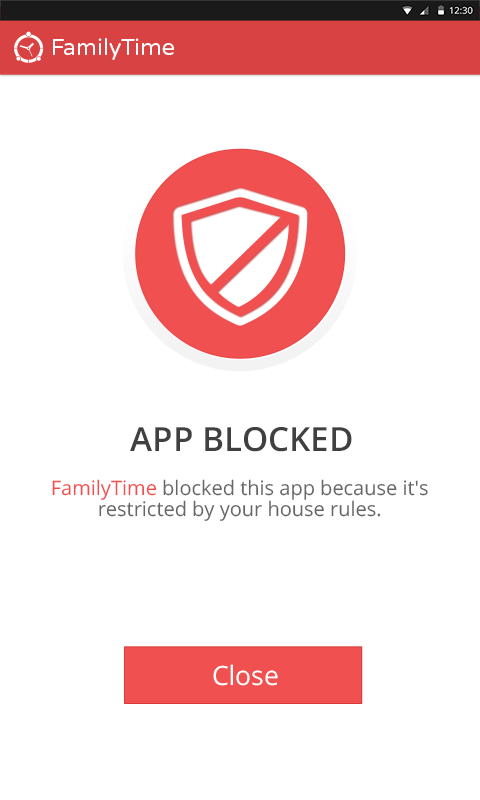 End the Obsession, Let them Focus
Make sure you keep a watchful eye on your kids and teens and what they do on their phones. Online games like Minecraft can fast become obsession and keep them away from homework, sleep and socializing with the real world. Put an end to this before this entertainment becomes obsession with FamilyTime parental controls!