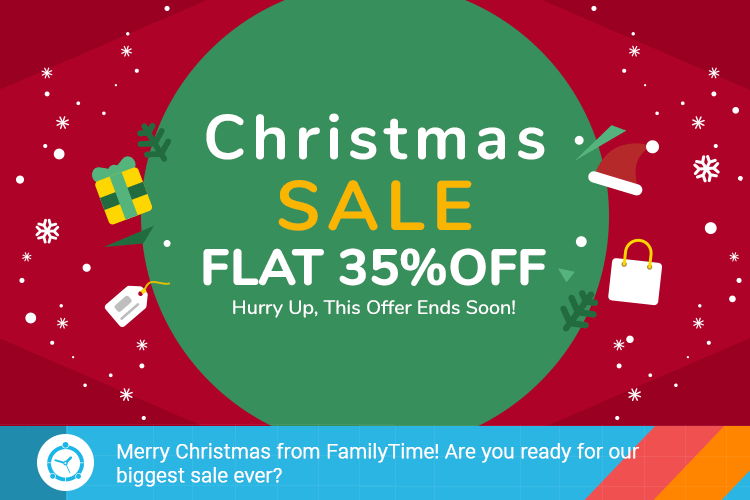 First off, Merry Christmas from FamilyTime! This is the time of the year when we get to spend time with family and make memories that last forever. At the same time there are so many things our kids can get up to over the holiday season that we have no control or oversight over. That's what makes this time of the year one of the most stressful time for parents who have to deal with trying to keep their kids safe when they should just be having a good time and enjoying their holidays.
As always, we're going to make this year much easier for you as parents by letting you get your hands on all the powerful FamilyTime premium features with 35% off in our FamilyTime Christmas Sale.
Powerful features that give you complete peace of mind
So while you sit back and relax on your couch this Christmas, just pick up your phone and open the FamilyTime parent app. From there you can see your kid's location, look at who they're in contact with, block access to bad apps, limit their screen time, monitor and filter their internet use, look at their SMS and call history, and many so much more.
You can do all this and more from the comfort of your living room. Installing takes just a couple of minutes and you just need to do it once to get complete control and monitoring power forever!
This limited time offer runs out soon
We're putting up a big discount this year but it's only going to last for a limited time. Make sure you get your hands on our biggest discount yet while you still can. We'd hate for you to miss out.