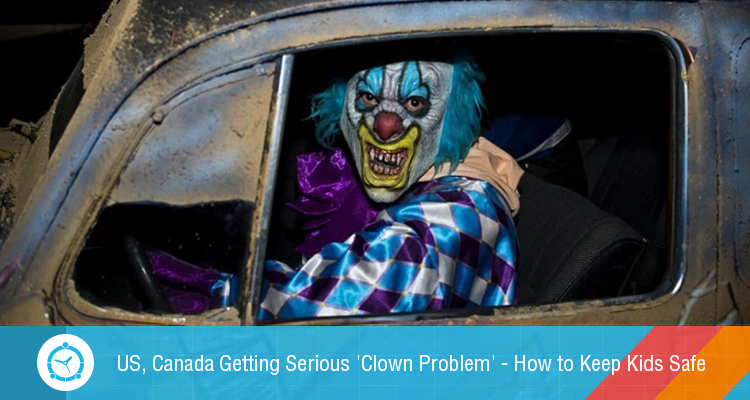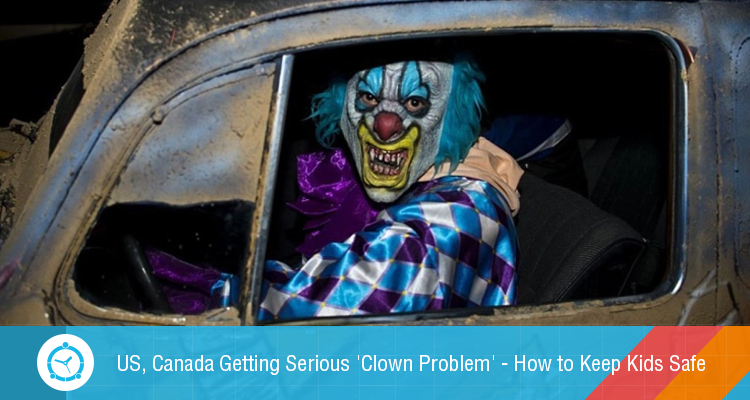 You take one look at the news and you'd know that US has got a 'Clown Problem' and it's getting worse; spreading to Canada and now to UK and Australia. While some creepy people simply dress as scary-looking clowns and stare people around in the streets at odd hours to scare them but some of the bizarre ones are actually approaching people and even causing harm. There have been reported incidents at schools too so parents need to be ultra careful and take every precaution.
The Threat is Real
Only in Canada, 23 people have been killed by these 'Killer Clowns' in cities including Gatineau, Quebec, Halifax, Nova Scotia, Cape Breton and Bowmanville, Ontario, Toronto, and Ottawa. The problem is getting out of hand in US too where People have reported having clowns bang on their windows, follow them home, and even physically assault them. A woman in Denver, Colorado, also reported being followed home by a clown at around 9:30 pm. When she got inside, the clown stood outside the window waving at her.
The Kids are at Even High Risk
One thing that is far more troubling is that the children are not safe and are at a higher risk. These clowns are reported to make threats; very serious threats on social media. There are threatening schools and there have been numerous sightings of these bizarre, scary clowns at schools, parks and malls. A few arrests have been made but the police is still unsure how to address the problem to the public. Is it a part of some viral marketing campaign? We don't know but the children need to be kept safe.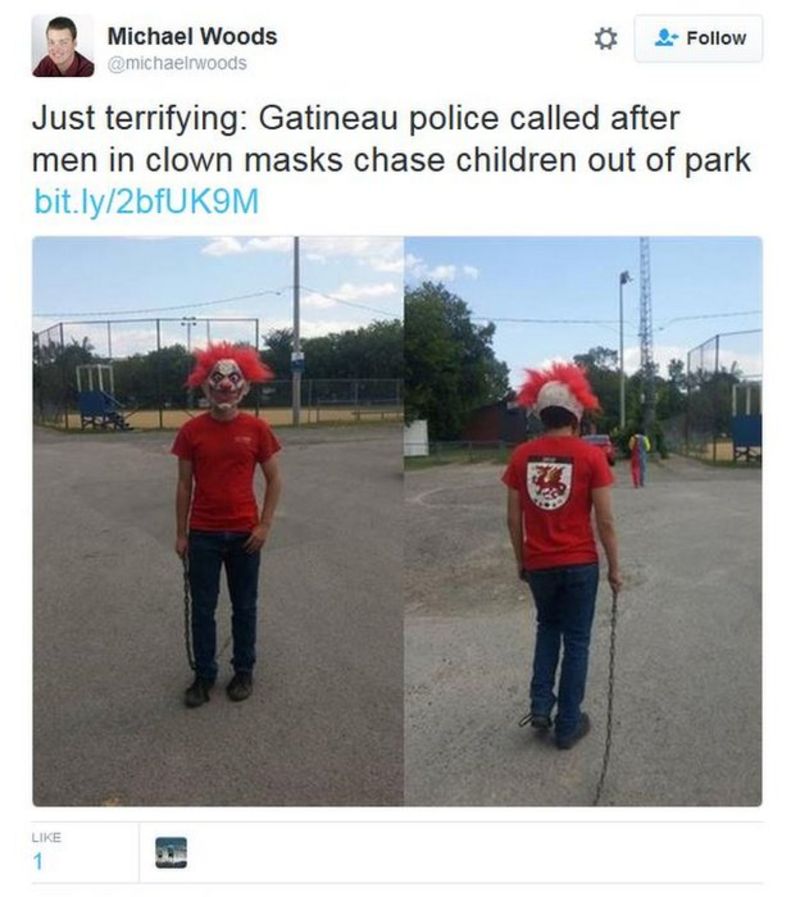 What can Parents Do to Safeguard Children
There are chances that your children might already be in a panic state, hearing incidents from their friends about such scary encounters or even seen one at their school or park. Parents are highly advised to take every precaution to protect their kids from such encounters. Here are some pointers to consider:
Talk to You Child
It's extremely important to talk to them about this menacing problem and the sooner the better. In a friendly conversation, bring about the subject and ask them what they already know. Tell them the seriousness of the issue and how it could affect them.
Precautionary Measures
The best thing you could do is to install some reliable parental control app on their phones. If your kids go to their school on their own or they go play at the local park after school, parental control apps are a must-have. Apps like FamilyTime let you track their Location History and you define places like school and park in Geo-fenced Places to get alerts. These alerts will help you know instantly that your child has safely reached/left school, park or anywhere you want to know about.
Here are the guides for easy setup and use:
Emergency Measures
Tell your children that under no condition they are to approach these clowns. And if they come across one staring or waving at them or if they feel they are in danger, they must send you instant Panic alert through their FamilyTime Child App. It's a one-tap alert that will instantly notify you about their current location.
With this crazy epidemic spreading to UK and Australia, every parent needs to be vigilant and prepared. Let your children know about this clown problem and put all precautionary measures in place. With Halloween approaching, all this could get pretty bad if not taken seriously.