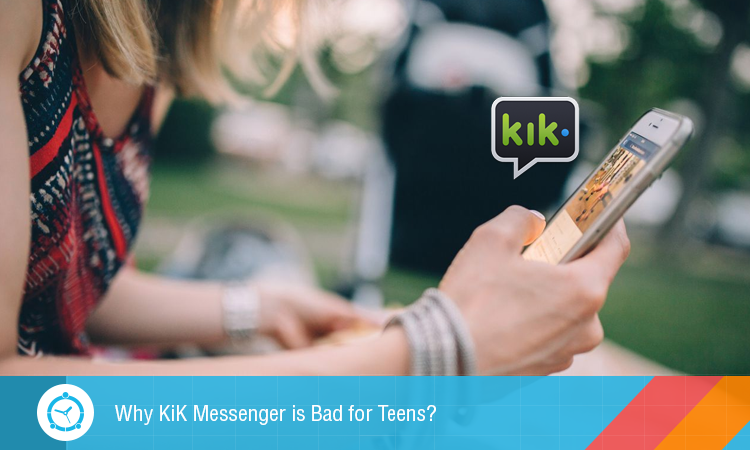 Kik is an instant messaging app – that sounds very simple, but things are not always black and white. Because of it obscure nature, it is used by pedophiles and child predators to lure kids!
It is a very popular app which allows the sharing of texts, images, and videos. 40% American teens actively use Kik. They just have to make an account with an email and password to start using it. Anyone can message anyone and it's a big party full of different people. It also has its own browser where kids can find new people and play games. There is an option for group chats as well.
Also Read: Snapchat Discover – Not Kid-Friendly! 
Not Very Simple
It looks like it is a handy app with various facilities but check this. Recently, a woman was arrested for sharing pictures through this app which showed a baby girl being molested. In another case, a nanny was found sharing compromising pictures of an infant, with a guy. Apparently, they were pedophiles encouraging each other for such acts and planned to do more.
It also has a feature called promoted chats, which are basically popular and interesting chats anyone can become a part of. This is a great place for strangers and child predators to talk with kids and teens. Once they gain their trust, they trick them into a meeting or sharing personal information and even sexual images. There were other incidents, as well, in which a kid was abducted and a date ended with the girl being raped.
Unsafe For Kids
So it is very clear, Kik is unsafe for kids and teens. They don't realize the dangers they can get into while talking to strangers. The anonymity is helpful for sharing things they otherwise can't. Secondly, it is exciting. They get to meet new people and hear new perspectives, but little do they know that not every person has good intentions.
Also Read: Teen Sexting Apps: What parents Need to Know 
Parenting Tips
It is advised to monitor their online activity and have an idea of what they are doing. I'll also suggest doing a full background check before hiring a nanny. Keep dropping surprise checks afterward and be very careful.
You can use FamilyTime App Blocker to block this app. Just view their installed apps to see if they are using Kik or any other similar app and then block it from further use. It is better to play the bad cop once in a while to save your kids from big troubles.
See here for app blocking guidelines.
Monitor their online activity and the people they are in touch with. It gives a fair idea of what kind of sites they are visiting. It also helps you detect any signs of sexting, cyberbullying, threatening or provocation by some stranger or otherwise. With FamilyTime you can track their calls, contacts, text messages, internet history, and bookmarks.
Have an open dialogue with them. Don't hesitate to tell them all the potential dangers they can face because of Kik messenger.
Take necessary parental control measures to help your kids live safe digital lives!