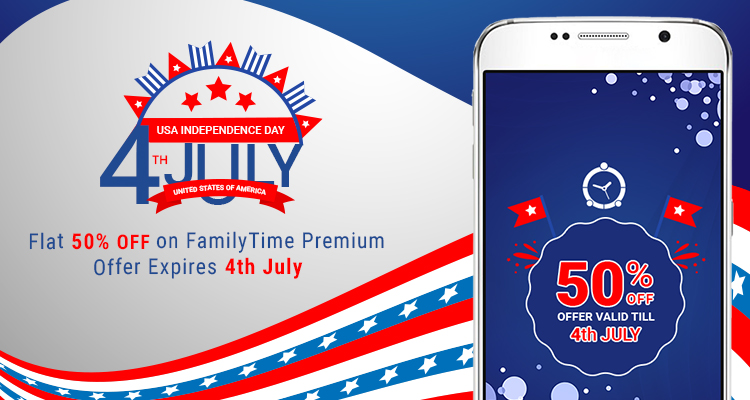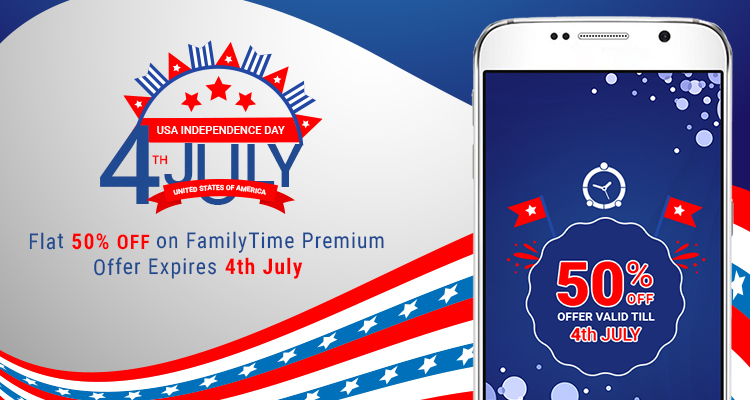 Where are you going to see the fireworks this 4th of July? We are having our very own party here by offering you a bombastic deal. Come celebrate with us and become a part of FamilyTime Premium at half the price!
Celebrate Independence; Celebrate Family Safety
Every 4th of July we not only celebrate Independence we also celebrate our safety. Just like that, our families are our most treasured assets which we want to keep safe. Team FamilyTime knows your needs and that is why on this festive occasion, we have this amazing offer for all you out there.
We are throwing you the best July 4th bash! We have safety fireworks and loads of security ice-cream to consume, if you get what we mean! Give your family the premium protection by keeping tabs on their activities. Safeguard them from harmful habits and situations. Make sure they take a put their mobile devices aside for good this holiday and have barbecue revelry with you instead!
Don't Miss the Party!
So we have the discount live and kicking. Everybody gets to enjoy the free drinks! Relish the exclusive features of FamilyTime Premium and ultimate customer support at 50% off! The show will go on until The Day itself. That's right; you have until the 4th of July to grab this awesome offer. So, don't be late and click here to join the party!
Raise the flag with us- the flag of security and freedom! Have a safe and fun Independence Day!