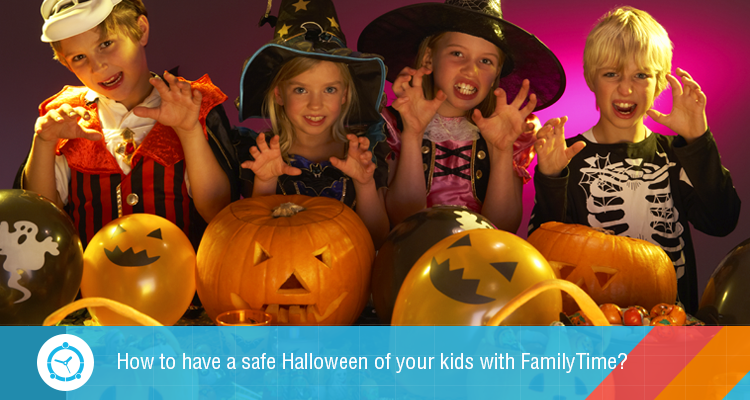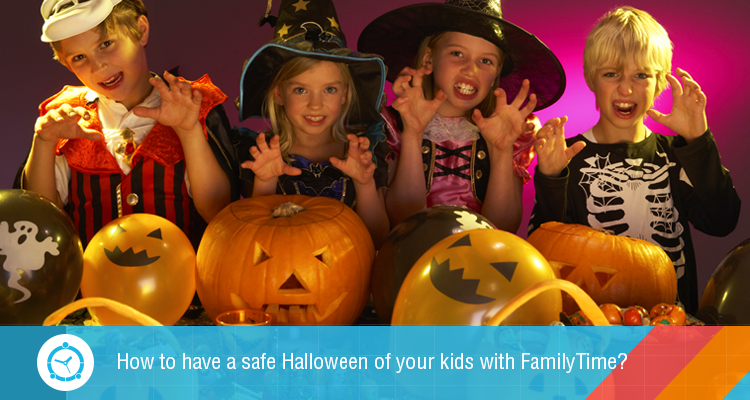 Halloween is coming, and the worry sets in along with all the fun and mysterious spookiness. Of course, the parents are worried about how to make sure that it is a safe Halloween for their kids, owing to the situation and security threat we see today. To make sure your kids are safe and sound, you can go on with some "out of the box solutions" such as "FamilyTime Parental Control app."
Get Location of your Kids on Halloween
Halloween is an event of great excitement for the kids, but being a digital and responsible parent, you have to keep a check. Simply, tap "Geo-Fence, " and you will get the report as to when your child entered an already assigned premises and when he left it. How simple could it be? Gone are the days when you wake up all night worrying about the safety of your kids who were out for prom or Halloween or any party. Get the notification of his entering or leaving through" Geo-Fence" while you rest in your bed and watch your favorite T.V program.
Halloween's FamilyMap
The family is celebrating together in a hotel or at a party or at Halloween, and now you do not see them around. What to do? Apparently, you will call them. But, what if, their cell is off or you cannot receive their call? FamilyTime offers a unique and effective solution through its feature,"FamilyMap." Here, you get the exact location of all your added family members on your device. How cool is it? No worries, no weird tension or waiting for your kids on this Halloween or any other occasion, simply tap Family Map and get their location.
Godforsaken, if your kids are in trouble on this Halloween? SOS and Panic features will sort it out for you
Kids and teens love to have fun, enjoyment and sometimes unknowingly they can invite trouble. Especially, when the occasion is as much anticipated as Halloween. As a responsible parent, you must get assured of their safety and to be of help, if the time calls for it. FamilyTime introduces an amazing feature, " SOS" or Panic features'. If your child is scary or panic, he or she simply can tap the SOS or Panic on his device, and you will get instant notification on your device.
Life is not all about irresponsibility. Instead of a carefree yet responsible and subtle approach always helps. This can make your kid relaxed as he or she knows that their parents can know about their trouble in ONE TAP on their device. Just make sure they have an internet connection, else these features can't work.
PickMeUp on Halloween
To avoid any weary feelings about who's going to pick your kid, or will he or she return safe, or it is too late, and your kid is not home yet.FamilyTime gives the perfect solution by " PickMeUp" feature, as the child taps it, you will be notified, and you can directly go there and pick your child or teen.
Have a Safe and Happy Halloween with FamilyTime
Halloween can be a nuisance for some parents, but if you are using FamilyTime, you will have a sound sleep knowing that you are in control of everything related to your child. You will know where your kid can use PickMeUp if he or she wants you to bring the kid home, or your kid can tap on SoS/Panic in case of any danger or troublesome situation.
Not only this, you stay updated about his arrival or exit of a specific location, you have already set, like the house where the Halloween party is going on, you will know when he enters in that house and when he leaves that home, and you will stay updated.