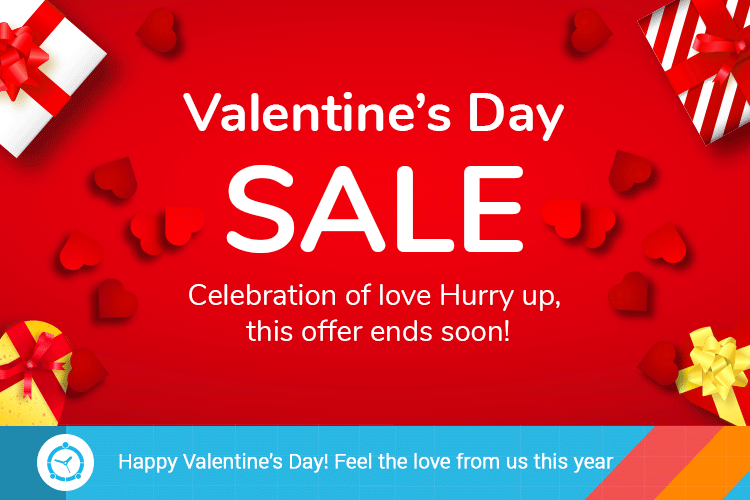 Valentine's Day is coming up and its about time you start looking for the perfect gift for your significant other. If you have children, you know that the greatest gift a parent can get is a chance to be at peace and not have to worry about your kids. Being out on a date with your partner and having to worry about what your kids are up to can take all the charm away from this day.
The best gift at a massive discount
With FamilyTime premium, you can keep an eye on your kids mobile or tablet devices, find out who they're in contact with, what they're doing on the internet, where they have been, and what apps they use. You can also completely block or manage the usage of their apps and games. Internet filtering and content filtering lets you control what they do on the internet and what content they can access.
All that and much more makes FamilyTime the perfect gift this Valentine's Day. You can be wherever you want and still know what they're doing using the FamilyTime parent app on your phone or the online parent dashboard from any browser on any device. To make the deal even better we are giving away 30% on FamilyTime Premium this year in our Valentine's Day sale.
The offer is for a limited time only
As we're being so generous, unfortunately we can't do it for too long. That's why this is a limited time offer. If you want to take advantage of all the powerful features at a massively sliced price, make sure you get the offer while it still lasts.