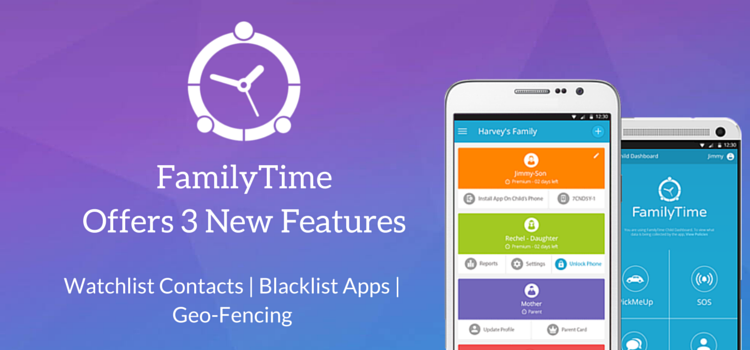 FamilyTime is here with a bang again! And this time, we have introduced not 1, not 2 but 3 incredible features!  Just when you thought you found the perfect parenting app, FamilyTime just upgraded your parenting experience with the totally brand new and awesome features!
 What's new?
FamilyTime has added 3 new great features to its already impressive and long feature list: Geo-fencing, Watchlist Contacts and Blacklist Apps. How's that, people?!
With FamilyTime, parents could look at their teens' contacts and call logs to see who and when they contact, they could also see the list of apps installed in their phones and monitor their location. Now FamilyTime empowers parents to not only view but control what their teens do online and offline! Now that's what you call the power of digital parental controls!
Watchlist Contacts: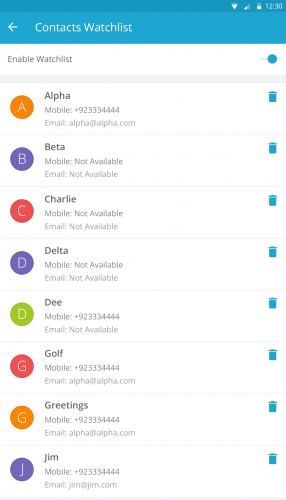 This new feature lets you add any suspicious number or contact to the Watchlist Contacts list and get alerts every time your child receives or makes a call to that contact. So if you want to keep an eye on a particular contact in your teen's phone book that you suspect bullies your child, you've got the perfect tool! Watchlist Contacts and safeguard your teens from harmful and suspicious people.
Blacklist Apps: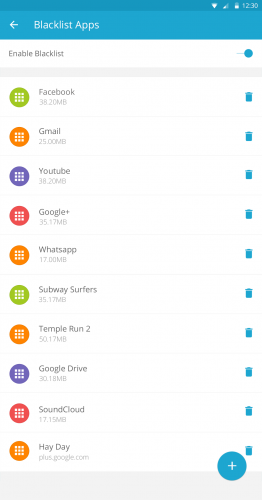 App stores have all kinds of crazy apps out there and who can make teens not to download these apps? If you come across any age-inappropriate apps like the dating or sexting apps on your child's phone and think your child is too young to be using those, we've got a perfect solution for you! Simply block those unwanted apps and there you go!
FamilyTime App Blacklisting feature gives parents the ultimate control to what apps their children can and cannot use. Once you go through the complete list of apps installed in your teens phone, Blacklist any inappropriate app. Now your teen cannot use any adult or inappropriate app. Talk about healthy parental controls!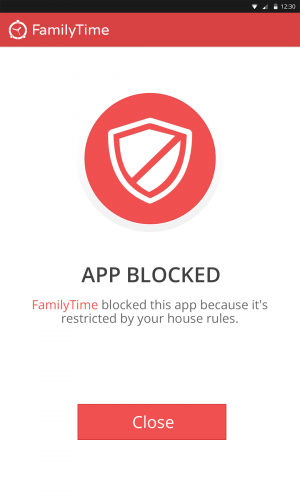 Geo-fence Locations:
Don't want your teen to go to that notorious bar downtown or want to know when they reach and exit school or home? Simply Geo-fence the address and receive check-in and check-out alerts. Now you don't have to worry about your teen reaching school safely or coming back home on time, you will receive push notifications to any address you Geo-fence. Phew, that's a relief! Now you can concentrate on your business trips or meetings, assured that all is well at home and with your family!
Don't have the app yet?
Don't have the app installed in phones yet? No sweat, it's never too late to make the right decision! FamilyTime – Dashboard is available for free so you can download it from your iTunes or Google Play Store right away from here:
Once you have FamilyTime installed on your phone, all you need to do is sit back and relax and monitor your teens' every activity from your phone or laptop. And the features don't end here, we will be adding some more awesome features really soon, so stay tuned and keep reading the greatest parenting tips and some new, great features!