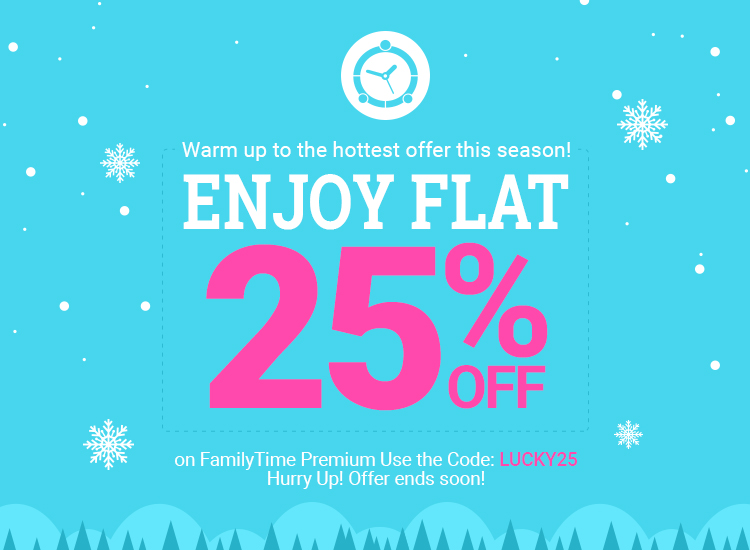 Winters bring snugly outfits, hot chocolate, snow, jingle bells and holidays. As you plan how you are going to enjoy this season and the winter shopping, let us get you started. Yes, we bring you an amazing discount to get all smart at parenting. Get FamilyTime at an amazing 25% off. Now isn't that a great way to get smart?
The Best Parenting Gadget
FamilyTime is the best parenting gadget you can treat yourself with this season. It is not only top notch technology but a promise of safety as well. The digital media and kids' involvement in it can give you some serious chills and you don't want that. Family Time's screen time limits, mobile app blocker, location tracking and Geofencing, and cell phone and internet monitoring can help you keep your teens and kids safe and active.
We all know a blanket and smartphone in hand is a lethal combination in the winters. Who wants to leave the warmth of the bed and entertainment of the smartphone? As lovely as it sounds, it is also injurious to their body, eyes, and mind. So when we say get cozy with technology, it means to get this great offer and warm up for the winters well in time!
Discount Season Is Limited
Like the season, the 25% discount offer is going to end too. So, gear up before it's too late. Get started right away by clicking here or by clicking the button below!
Have a great winter season!