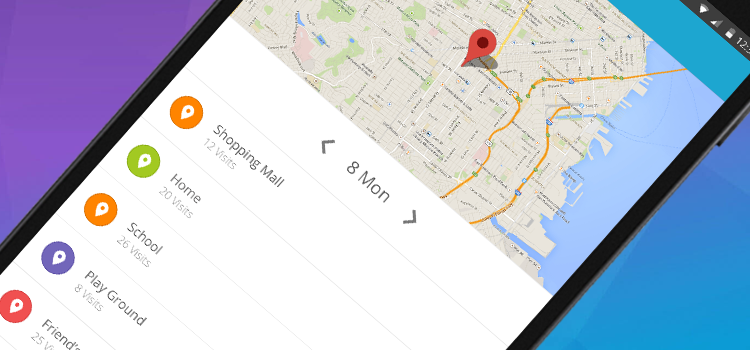 They say hard work pays off and it does, indeed! We're excited to bring you the news that's going to make your day better! Our Places module has got a complete overhaul! It's faster, it's fancier and it's definitely more efficient! Read on to learn what's it's all about.
What's New?
Almost everything! We've been tweaking our Places module and seems like we've got just the right mix of things. So now, you can get detailed reporting on the places you want to know more about when your teens visit them. Geo-fencing was never this easy!
How it Works?
Well, you can make a dash to your FamilyTime – Dashboard online control panel or your trusty app on your phone and see what's changed! As you tap on the Reports tab under the child profile you've added, hit Places tab from the sidebar: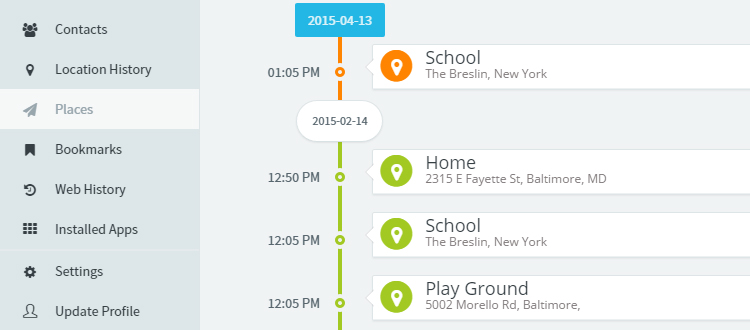 And here is the surprise! The reports are better presented and you can have a detailed insight on what your teens are up to when you're not with them: are they sneaking to a shady bar after school?
Okay so let's have a closer look at what's in store for our users:
The Timeline View
You can view the places you want to know more about when your kids visit in a timeline so it's easier for you to comprehend in seconds. The places they visit are sorted out date-wise so you can where they've been on a particular day.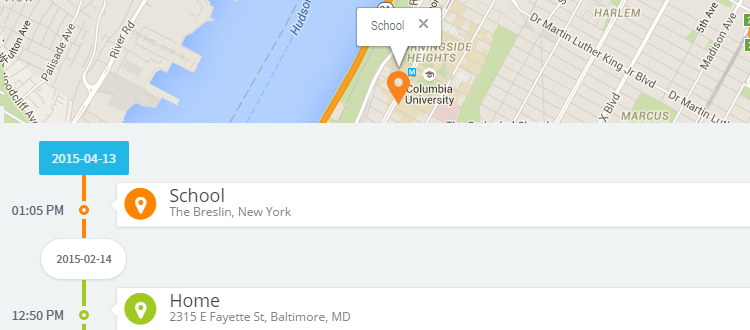 Google Map Integration
We've integrated Google Maps so you can get the place pointed out on the map as you click or tap on a particular place. You can get the exact coordinates of any place you've added and can zoom in as much as you like.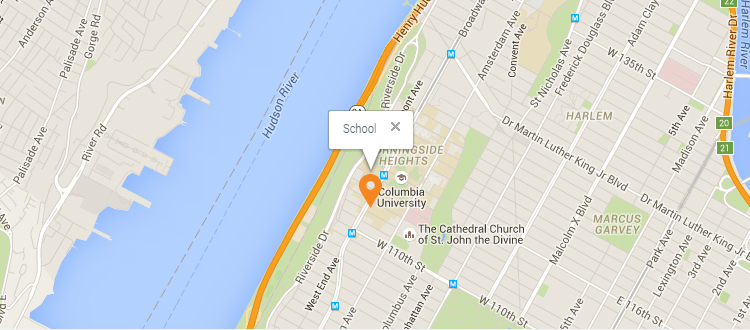 Frequency of Visits
So, if you want to want to monitor the number of time your teen visited a particular place, you can now do with great ease: the place card will show you the number of visits for a particular place. And if you want to know exactly when your child had been there, you can do that, too. Simply tap or click on the Visit on a particular place and the card will expand to show you the time stamps for each visit. Now, that's pretty neat!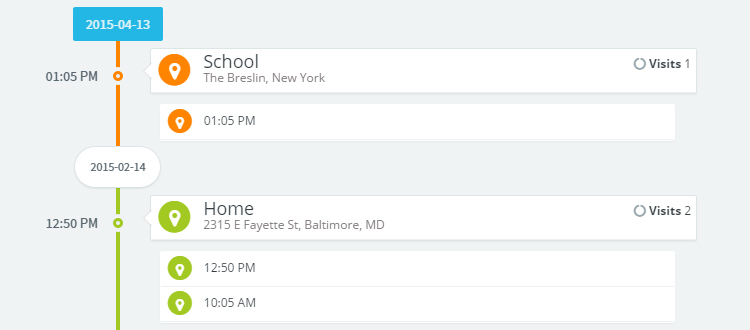 How to Add More Places?
And if you want to add more places, you can always do that by clicking or tapping on Settings tab from the sidebar and select Places from the menu.
Now you can add as many places you want to by clicking on Add Places option in the menu under Parental Controls section. You can define the place's name, locate it on the map and get instant check-in and check-out alerts for the place – nice and easy!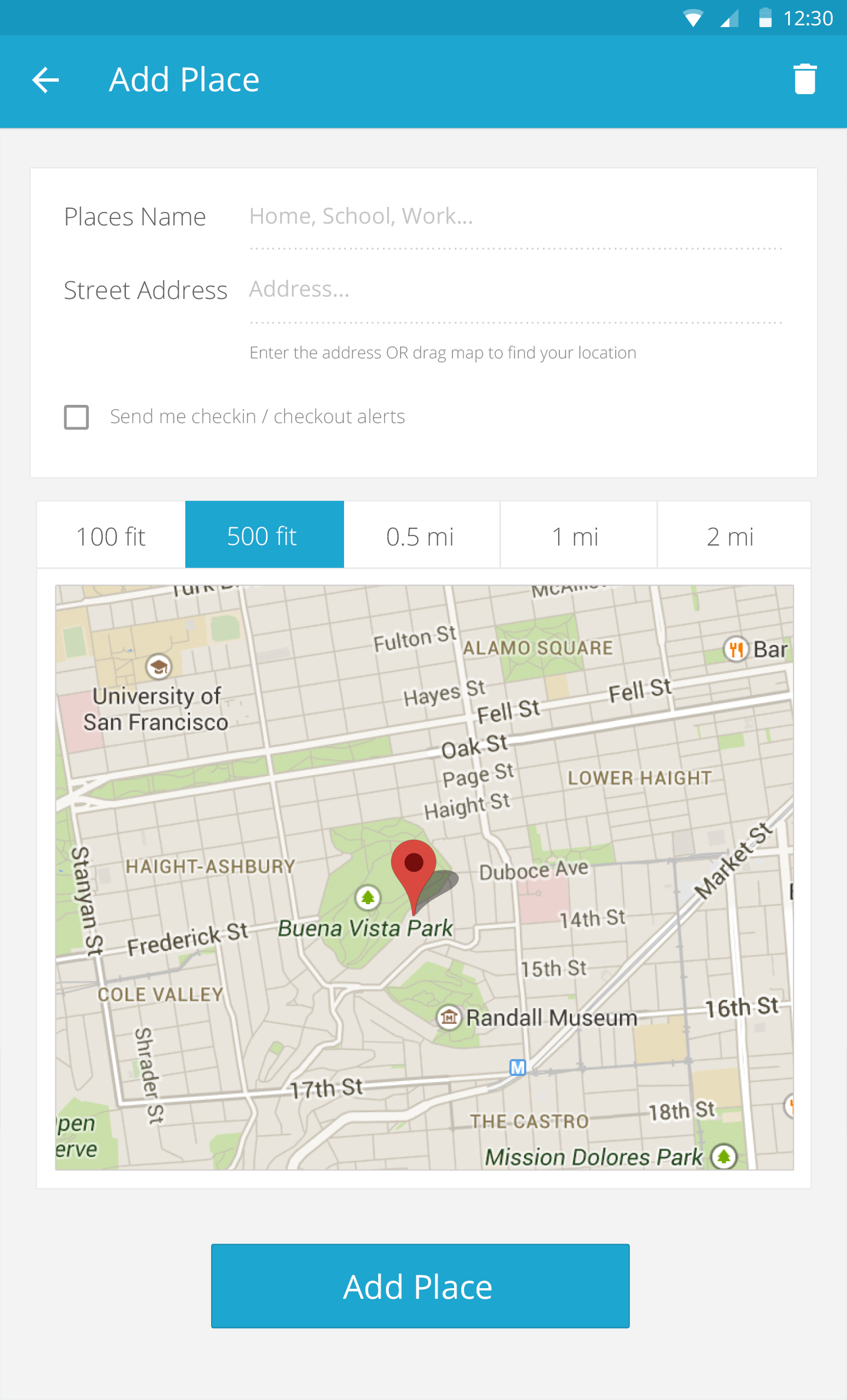 How to Get it Working?
You don't have to do a thing! No updates required, simply log into your FamilyTime – Dashboard online or from the app and start benefiting from the new, improved Places module. And just in case you don't have a FamilyTime account, what's there to wait for? Grab the app from GooglePlay or iTunes or by clicking on the buttons below:
You can also sign up through our website and get a 3-day trial for free!
So, try out our new Places reports and do let us know how you liked it! You can drop a comment in the comments section below! Happy parenting!