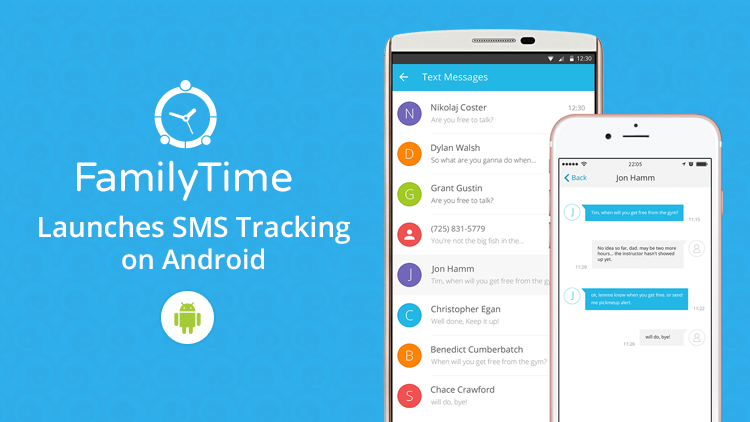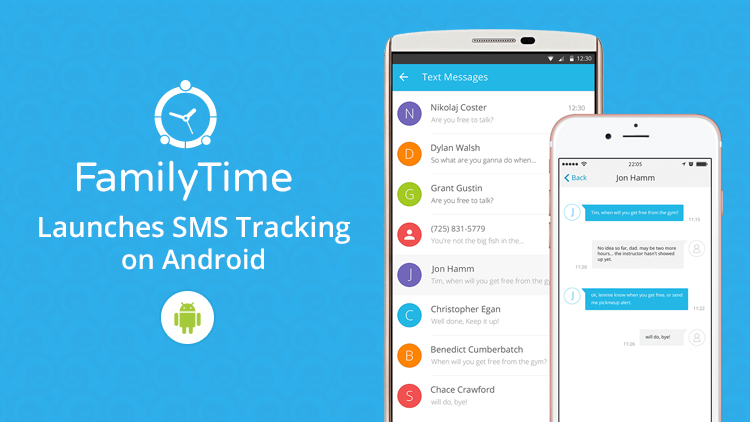 FamilyTime proudly announces a new feature – SMS Tracking for Android! Now parents can even take into account all SMS chats and know in timer if there is anything that needs their attention. But why SMS Tracking, you ask?
If kids want to make a plan with their friends, they text. If they want to have heart-to-hearts in the middle of the night, they text. If they need to tell you they are doing fine at school, they text. And even if they need to fight and yell, they text! Yup, without a doubt, texting is the new talking!
Teens are constantly jabbing their thumbs on their screens. They send more than 50 messages per day and some even more than that. Other than just plain texts, images and videos can also be attached to them. It is an all in one, handy and instant way of communication which doesn't hurt. Or does it?
The dark side of texting
I'm afraid that texting is used for wrong purposes as well. Sexting, cyber harassment, and strangers have found their way and are the number one threats of texting to your kids! That sounds dangerous, I know! But don't worry FamilyTime is here once again to protect your kids. Our awesome SMS Tracking feature is exactly what you need.
How will it help you?
• You can keep an eye for sexting slang, mature words, and sexual offers. This way you can catch such activity in time.
• You can also detect hate speech or harsh comments being thrown your kid's way. Cyberbullying can affect kids in more than one harmful ways and you certainly want to save them from it.
• Watch for unknown contacts or if you smell something fishy. Put them on awatch list or track their messages to address your concerns.
• It can be used to know the behavior patterns of your child or if they are facing any personal problems. Talk to them and help them out.
SMS Tracking for Android
If your kid is an Android kid and you want to keep an eye on their text messages we have the ultimate tracking tool for you. Now you can access and go through their text messages on android devices. If you are already a FamilyTime user all you have to do is enable the feature to start tracking. If not, don't worry at all, download this app now and start using this feature right away.
How to set it up:
Now that you know about our amazing new facility, let's set it up to start getting updates. It's not difficult at all. Just a few taps and you will be done. So click here or the button below to check out our detailed guide that will walk you through the process of setting up text message monitoring feature and using it optimally.
How to Setup / Use Text Messages Monitoring
Monitoring text messages have never been easier!
So here is all you want to know about our SMS Tracking feature. We know you have felt the need to check your kid's messages more than once. So why not monitor them in a tech savvy way. Take on digital parenting to a new level with us and keep them safe. Try this latest awesomeness and let us know what you think!