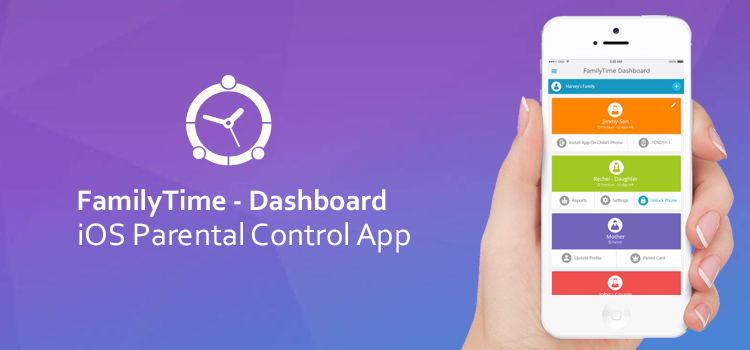 Rejoice, relax and reconnect with your family! Parents have it easier now: you can use FamilyTime on your iPhone, iPad or iPod Touch devices because the best parental controls are now available on iOS! That's right; FamilyTime has launched FamilyTime – Dashboard: the exclusive app for iOS.
Protect children even on the go!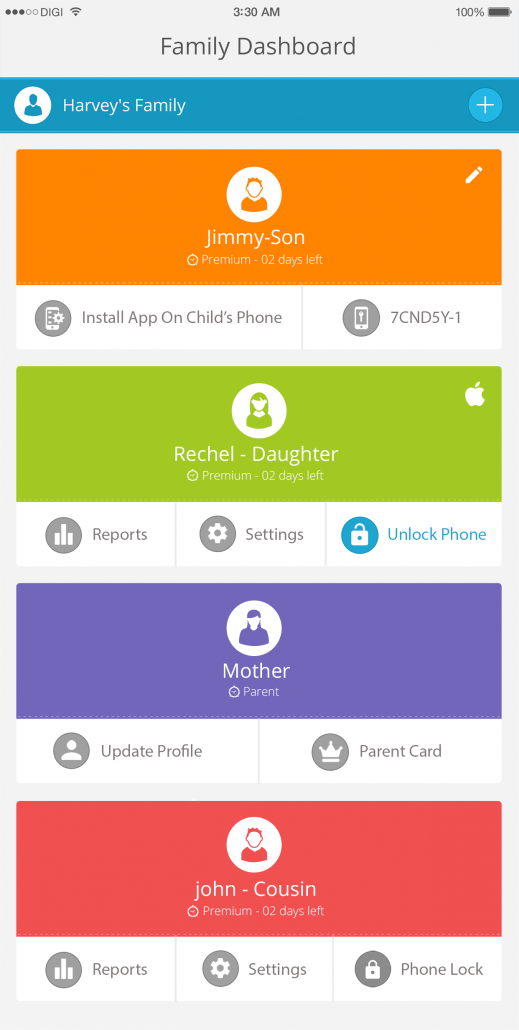 FamilyTime gives you even more control. Use FamilyTime parental controls at the convenience of your iPhone, iPad and iPod Touch and keep in touch with your kids even on the go!
No need to log into your FamilyTime Account again and again. Simply install and activate FamilyTime – Dashboard once on your iOS device and then simply launch the app with a single tap!
FamilyTime – Dashboard enables you to view and manage all your child profiles added to your FamilyTime Account at a single glance.
Great App, Great Usability!
Using FamilyTime has become even more convenient with this app for iOS devices. With this app, FamilyTime – Dashboard, parents will be able to:
View phone activity reports from the child's device.
Receive SOS Alerts from your children with full location details in emergency situations.
Receive PickMeUp Alerts from your children with complete location info when it's time to pick them up.
Get instant alerts on the important stuff.
Organize and manage your child profiles on FamilyTime Account separately.
Pricing and Availability
The great news is that you can download the FamilyTime – Dashboard from the Apple iTunes app store for absolutely free. You can download the iOS app here.
So, what do you think? FamilyTime has just made parenting easier and more manageable for you! A working parent or a stay-at-home parent, FamilyTime – Dashboard will always keep you connected with your family and lets you know that your children are all safe and using their mobile devices safely! FamilyTime has just redefined the smart parenting! Grab the FamilyTime – Dashboard app and find out for yourself!