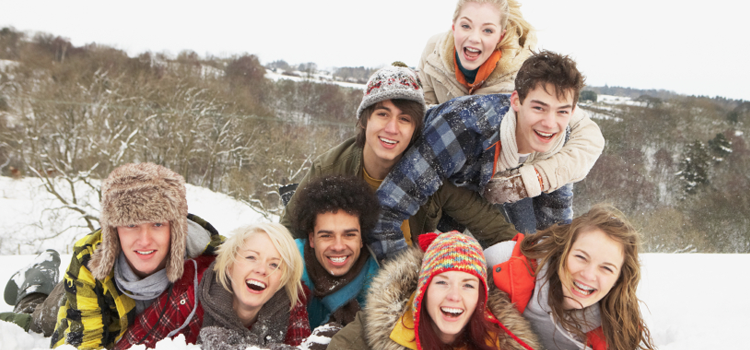 Let's just face it. The world is not the same for our kids as it used to be for us. Today's generation has different perks and different problems. They have advanced, in fact, next level technology in hand, which is a privilege on one side of the coin and disaster on the other. On any given day, this technology  may  expose your kid to pornography, cyberbullying, sextortion, and inappropriate content. After having the exposure, there are high chances that your kid gets involved in self-destructive behaviors because of peer pressure.  To avoid all this, you cannot isolate your kid from the rest of the world. Rather, it is recommended that you keep tabs on their activities and let them explore the world. Ignorance is never the solution to a problem.
Let Them Experience:
Undoubtedly, the internet, cell phone, and sometimes peer prove to be a doorway to the world of immoral life. Just one step and you are in. So should you conceal the fact and let your child be a moron, ignorant of everything? Can you house arrest your kid? You cannot. Thus, don't restrict them. Talk to them about everything before they get to know about it from some other source. Teach them what is right and keep monitoring their actions. You can keep a check on your kids using Parental control apps such as FamilyTime that help you be a mentor for your kids, valuing the mutual consent.
How Parental Control Apps Can Help:
Parental Control Apps can help you in a variety of ways. It lets you give your child the freedom to commute, the liberty to socialize and exemption to live their life their own way while ensuring their safety at all times. With the parental control app in hand, you can:
Let Your Kids Go Online:
Most of your fears are associated with the cyberworld. If you have a feature-rich app installed, you can easily monitor the web behavior of your kid. The app allows you to track web browsing history with the date and time stamps; view the complete list of their bookmarks and favorites. You can keep a check and ask your kid if you observe any suspicious activity online. There is no point to worry about. Your kid would like you to monitor his activities rather than shutting the door of cyberworld on him.
Let Them Commute:
Parents stay worried about their kids' whereabouts. The growing rate of abduction is one main reason behind this. But is it fair enough to house arrest your  kid even when you have the tools to brush asides your worries and ensure the child's safety? It isn't. Let them commute and stay with them digitally at all time.
Let Them Enjoy The Technology:
Don't shun away their Cell phones, tablets or other gadgets. They can certainly look into the unproductive, violent or creepy stuff using their gadgets, but with the right tool in hand, you can always be a mentor to lead them in the right direction, on the right way!
Strengthen Your Bond:
Give them all that you can, including the latest technology and have your control. You can strengthen your bond by allowing them to live freely rather than staying restricted. They would be happy to have the device no matter you are controlling it at some part rather than not having it all. Use parental control apps to fight your fear and free your kid without compromising on their security.