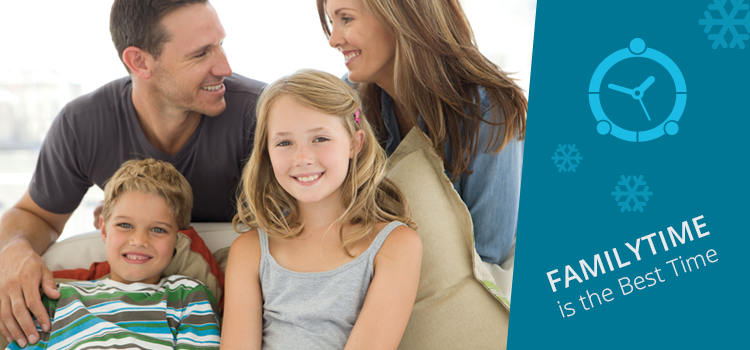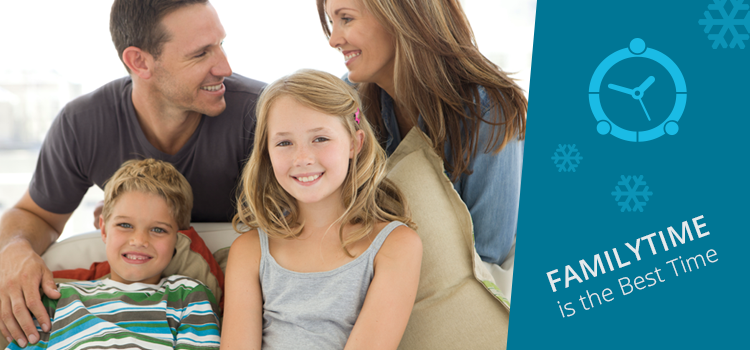 Between hectic office routine, and mandatory socializing with acquaintances and friends; parents, today often feel the pangs of guilty for not spending enough time at home with family. But when everything's in a rush, what can possibly be done? Sometimes, it feels easier to catch up with family on WhatsApp than having a real family time. But does it have to this way? Really? I guess not!
A roller-coaster that's life…
Last night I cooked a special dinner for my family after coming from the office and it took me hours and at the end, I was so exhausted I couldn't move! And I called up my Ma and asked her how she used to manage cooking lavish dinner for a big family despite being a working mom. She confessed that it hadn't been that tough back then. She had ample time on her hands, even though there were fewer gadgets and appliances to 'facilitate' the household chores.
Fast forward it to a decade or so and here we are: always complaining about never having enough time to just sit and relax; let alone spend a quality time with the family. Did you ever wonder what you'd do if you had this 'ample' time? Education and the Workforce Committee knows what you'd do:
Are parents spending more time with the family?
I would rather squint my eyes and say that no, parents don't spend as much with their family as they used to. But stats indicate otherwise; Pew Research asserts that since the mid-1970s, the time that fathers spend on child care has almost tripled. And not only that, the time mothers spend with children has gone up 57% even though 71% of them are now working mothers. That's surprising, but the million-dollar question is, "is this time spent with children a quality time?"
How to make FamilyTime really effective?
Ok, so let's not boil it down to the numbers. One hour or three; it doesn't matter. What really matters is that you make the best out of the family time. And as you begin doing things together, sharing and creating family memories together, you'd just simply get hooked to it! Whenever we have a family get-together, we have the best time laughing our hearts out repeating the old, silly family jokes and recalling the hilarious anecdotes! You can't just get enough of it!  Here are some tips to make your family time the best time:
Plan picnics
The best day to uncoil and relax is to pack your bags, make some sandwiches, load your kids in the car and leave for the countryside! It's the best thing to do on long weekends and it will let you have enough time to drive with your family, listen to great songs together (maybe sing along, too) and have a good laugh! This will also let your kids unplug and exercise some digital detox (not to mind the countless selfies)!
Mealtimes together
Make it your new house rule or reinforce it if it already: all family members have to be together for at least one meal a day and yes, no phones allowed! And dinner should be no exception. It could be a great time to share what you did the entire day and share a few laughs. You can plan for the upcoming events like birthdays, etc. and off-load your day's stress.
Connect with each other
Why wait for the dinner or some vacation to share things with family when you can do so 24/7? Enough bashing the technology for keeping us engrossed in our own, small digital lives, and use it to our advantage. So it could be a good start for parents to befriend their children on social networking sites (but refrain from commenting on their statuses all the time. You might not get all what's going on and what they talk about!). You could create a family group on IM apps and you could use family locator apps to know where everyone is at any time. Or you could fuse these together and get some good family apps and get connected with your family all the time. Apart from keeping in touch with your family, these apps can let you keep an eye on your teens' mobile device usage and whereabouts for good! So, start afresh and make family time, fun time!