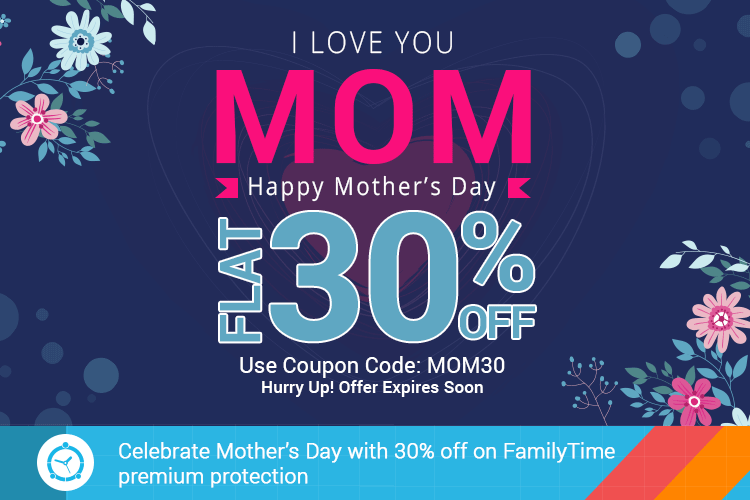 Among the millions of things that a mother has to worry about, our children's safety is no doubt at the top of the list. This Mother's Day, we're going to try and give every mother the peace of mind they deserve. Rather than worrying about where your children are and what they're up to, you can use FamilyTime's premium features to get the best parental control and monitoring features.
Treat yourself or your significant other
Whether you're treating yourself this Mother's Day or are looking for the perfect gift for the mother of your children, you can get a massive 30% off on FamilyTime Premium protection. This is the perfect chance to get the most powerful features at a heavily discounted price.
Get it while it lasts
This is a limited time offer so make sure you get the protection you need at this amazingly discounted rate while you still can. We'd hate for you to lose out on this opportunity!