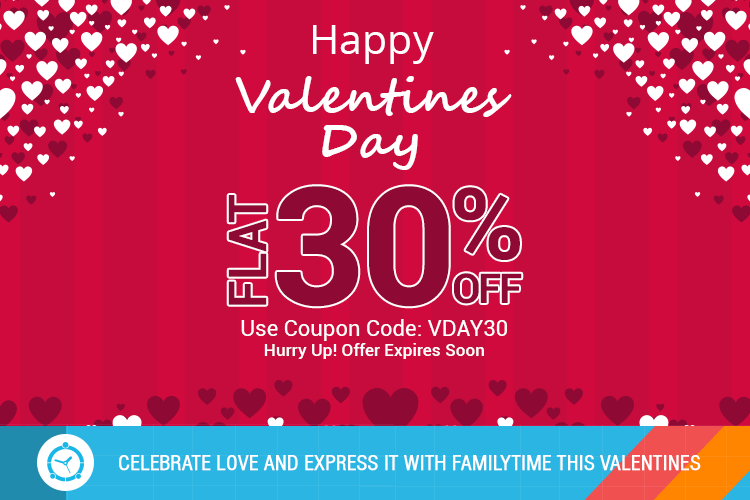 Valentines is a day to express love and what is better than showing deep care for kids as a parent on this day? Probably nothing! Understanding this fact, FamilyTime offers a flat 30% discount on all its premium packages. Now you can let your kids know that you think about them 24/7 and long to save them from all the hazards of not just this real world, but also of the virtual settings too by getting them advanced parental care offered by FamilyTime premium. With FamilyTime premium, you can get your hands onto most advanced and unlimited parental controls that include:
Contacts Monitoring and Contact Watchlisting
Efficient Screen Time Controls with Screen Locking Features
Advanced Location Tracking with Unlimited Geo-Fencing facility
Mighty App Monitoring with All-powerful App Blocker
Web Supervision with iTunes Content Filters
Setting Speed Limits with TeenSafe Speed Alerts
With all these features and a bundle of others, express your love and care towards your kids and keep them protected. So, think smart and act fast. This Valentines day offer is valid only for a limited time. Get FamilyTime premium package as per your need and show your love and care for your kids inexpensively and efficiently!
Happy Valentines Day!