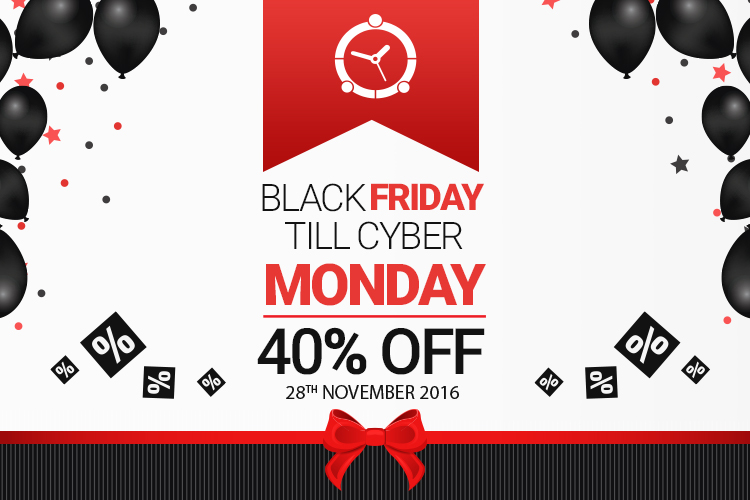 It's Friday! Or more precisely Black Friday! Now that you have devoured your Turkey roast and stuffing, it is time to get your shopping boots on. Black Friday means a massive sale and FamilyTime also has a big fat sale for you. An awesome 40% off!
Why do you want FamilyTime?
Have you ever found yourself worrying where your kids are while you work in your office or if they sneaking out at night? Have you ever sat at a dinner table and waited for your son to finish typing his text so you can talk to him? Do you wish that you knew what you 12 year old does on the internet?
If yes, then these are all the reasons you should get FamilyTime app right away. Because FamilyTime app allows you to monitor their web and cell phone activity, manage mobile apps, and know where they go with GPS tracking and Geofence Places. Isn't that great? Moreover, you don't have to wait to get their attention, you can lock their phones and keep the distractive games, social media apps and texting away while you enjoy a good conversation with them.
Now you can give your kids the ultimate protection online, on the roads and make sure that they don't get consumed by their devices at a great 40% discount.
Get started now!
This offer is limited, so you have to get rolling before its too late. What is better than safeguarding your kids and when you get to do it at a less price?
Click here to claim your discount or just enter this code during checkout: LUCKY40
Enjoy the sales!