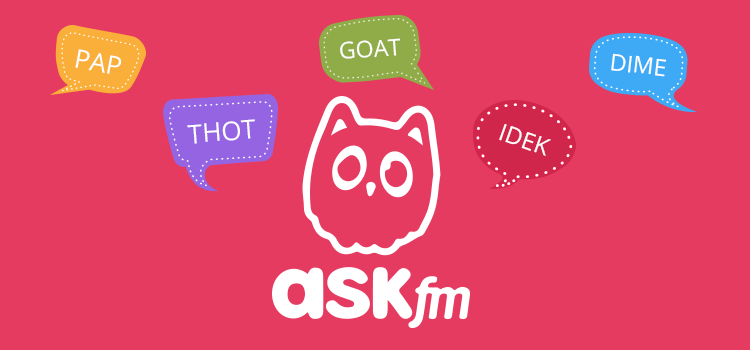 Gone are the days when teens will use simple LOL or ROFl to express themselves. With all these instant messaging and social media profiles, teen verbiage has drastically changed. Acronyms, short forms or just a random word can mean a lot more bizarre stuff that they'd sound like. If parents are to understand what their kids are up to, they need to know what they mean when they're using these silly words. We did a piece on teen slang but it seem s the word pool is getting wider and wider so here we are with some more teen slang.
Ask.fm, a Q&A platform that is most used by teens, recently revealed a list of 20 teen slang terms that are used by teens most frequently. "Teens use our Q&A platform as a means to express themselves through dialogue, so we have our finger on the pulse of how teens talk – be it in the form of acronyms, new definitions or the latest emoji."  said Andrea Cutright, chief operating officer of the platform.
Take a Test – How Many do You Know?
Ok, here we go, below is a list of some of the slang terms. Skim through and see how many can you guess. And this will give you a fair idea about how well can you understand your teens. Go on, take a test:
Tbr
Slept
Ship
Idek
Ikr
Smh
Dime
Teen Slang List by Ask.fm Explained
Let's see how well you scored with the list of the 20 most used slang terms used by teens on Ask.fm:
Tbr – to be rude (before writing something harsh)
Slept – knocking someone out, missing something good or being high
Ship – relationship
:3 – symbol which represents the cat-like face made by animal characters when they say something clever, sarcastic, or comment on something cute
Idek – I don't even know…
Ikr – I know, right?
A frog and coffee cup emojis together – I'm just saying…/But that's none of my business
Smh – shaking my head
Dime – a kind of approval rating on a score of 1-10
OOTD – Outfit of the day
PAP – Post a picture
BAD – bad is now the new good
SMH – Shaking my head
GOAT – Greatest of all time
Netflix and chill" – a hook-up
No chill – irrational
Thot – a derogatory word for a woman
Savage – extremely good
So if you want to be  the GOAT parent (pun intended), you need to be smart and know all these teen slang terms your teens might be using even in front of you! But the golden tip is: don't use them in front of them at all for they'd know you know it! Good luck!