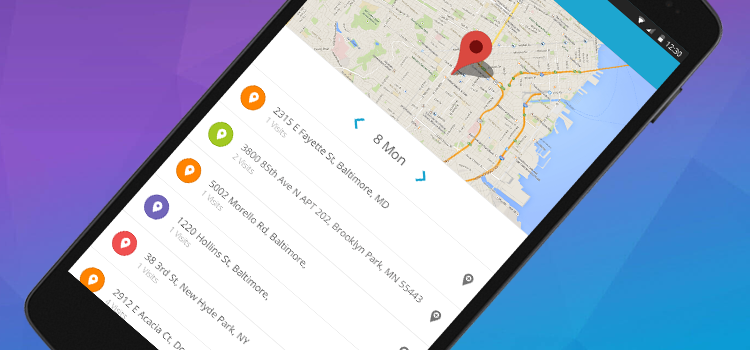 How many times do you ring/text you teen daily to ask this simple question, 'where are you?' Behind this seemingly innocent question there are a lot of worry and concern for your teen's safety. Even if both the parents are working or one of them, once a kid steps out of the house the worry clock begins ticking. With the increase in abduction and accident rate, you like every parent want to ensure that your child is safe at all times. However, if you have a preteen or teen, keeping an eye on them can be tough. Or to say it was tough!
Location Tracking Was Never This Easy!
You would want to keep an eye on your teen for a number of reasons, i.e. you want to know if they have reached school, where they hang out with their friends, if they go to a notorious bar/area, or they are not picking their phone so you check to see where they are etc. For all these reasons and many others, FamilyTime is here to simplify location tracking. Not only can you check their current location, but also track the location- history. In addition, you can receive automated alerts of address you want to with the features called Geo-fence places.
1. Location tracking:
You can use this feature to track your teens' current location and view their detailed location-history, along with the date and time stamps. If your teen frequently goes to an address you don't recognize, then you can talk to them about it and ask them what that place is and why do they go there. Also, if your teens know you'll be monitoring their whereabouts, they will tend to act more carefully.
2. Geo-fence locations:
This feature creates virtual Geo-fences around places you want to receive instant checkin and checkout alerts. This means that even if you are stuck at work, you can receive automated alerts of when your teen's reach and exits school, home or any other address you want. Geo-fencing can restrict your teen from a lot of not so good actions, i.e. bunking school, staying out past curfew, sneaking out of the house etc.
Peace Of Mind With One Touch
Naturally, you like all parents worry about your child's safety and well-being. This doesn't always have to be stressful. So, if you are looking for an Android app which can make parenting relaxed and stress-free then FamilyTime is your answer. Location monitoring will ultimately leave you more certain about your teens' whereabouts whenever they leave the house. Also, you don't have to check your phone again and again for places they normally go. Automated alerts take care of that for you. Staying in the loop with your teens' whereabouts will surely provide you with true peace of mind you're searching for. Become a tech-savvy parent and ace teen security!