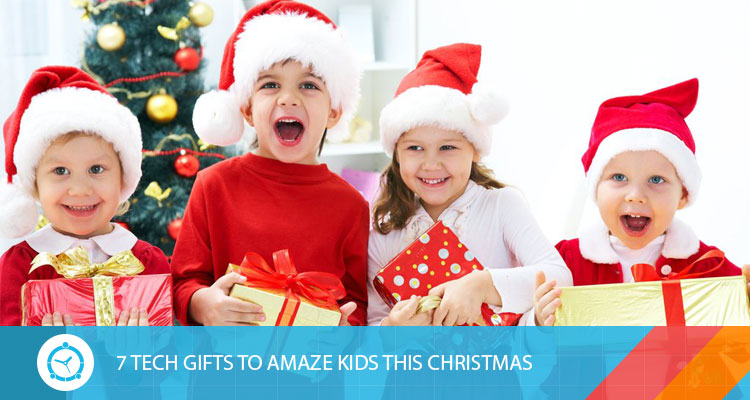 One of the things that make parents "crazy" during Christmas is finding a perfect gift for their children. The usual thing is that they are surprised with toys and books, but it should not be overlooked that, in recent years, the most successful presents among children are those of a technological nature.
For that reason, if you want to surprise your offspring with a device of that kind, we recommend that you continue reading. And is that, below, you will find some of the proposals with which you can surely get it right:
iPhone X
The most coveted of all the list of technological gifts available is undoubtedly the new 'flagship' of Apple. Its price is between $ 4,200,000 and $ 5,000,000, depending on its storage capacity. Despite this, its wireless charging and facial recognition systems make it the star of the market. If you decide to present this masterpiece to your kid, make sure, you install iOS parental control on it so that the safety of your kid in the digital world is ensured too.
P10 Plus
No one beats Huawei's flagship cell phone when it comes to photography. Its exclusive cameras from the German Leica house take it to the highest level in front of all its competitors in this field. Again, make this device safe for your kids with the Android parental control app such as FamilyTime.
Note 8
The combination of two super cameras with the latest technology, a super screen, the S-Pen and a very high performance, make the Galaxy Note 8 another of the enviable gifts this Christmas. Samsung's best-equipped cell phone reaches a price of $ 3,500,000.
Drone
Thanks to the media we have been able to know the progress and the increase in demand for drones. Some devices that have managed to attract the attention of the little ones who love technology, among whom some of your children can be found. If that is the case, do not hesitate to give him drone this Christmas. Among the most economical models is the Drum SENTINEL School, which costs 40 euros, and which is especially designed for children, since it is easy to use and does not make long trips or reach excessive heights. It is controlled by a simple transmitter, can perform different loops and turns and is very resistant.
Much more than the time
The 'smartwatch' have become the most popular 'gadgets' of recent years. In this, the Move Time, by Claro, is a nice option which allows controlling the location of children. Another option is of the Gear Fit 2 Pro bracelet, with advanced functions for athletes. With this, do not miss the Huawei Fit, a band that allows you to design personalized sports plans.
Love for sound
Audio is the second major battlefield in the technology market, after the image. In this category we have two nice options; one is the professional HyperX Cloud Revolver headphones, especially for gamers. And the other one is the first 'SoundBar' from Samsung with integrated subwoofer.
Retro photos
It seems incredible, but there are still those who love printed photos. For those lovers of retro style comes to iShop the portable printer 'Life Print', which allows to have in real time the pictures that are in the Life Print App for IOS devices. It works with augmented reality to activate video on the mobile.
These are some of the technological gifts that your children will like the most. Therefore, think about asking Santa Claus or the Magi. Of course, keep in mind that they are not the only ones with whom you can surprise them. And there are other equally interesting proposals, such as e-book readers, a laptop, a fun and home-like robot with which to share certain games, a powerful headphones, a remote-controlled car or even a camera.