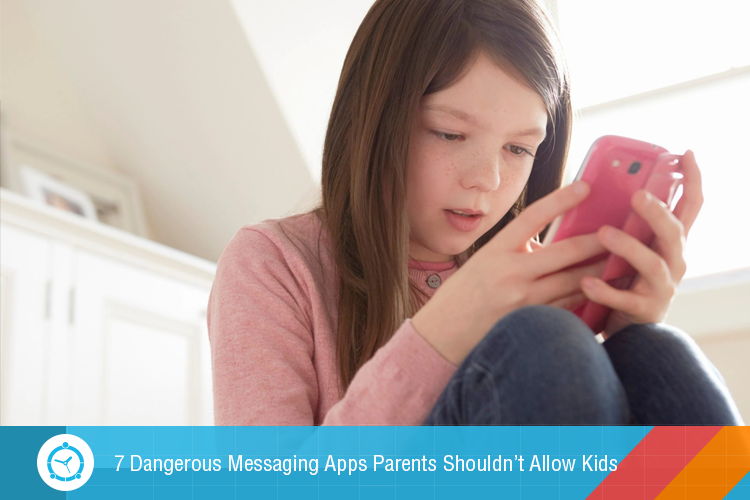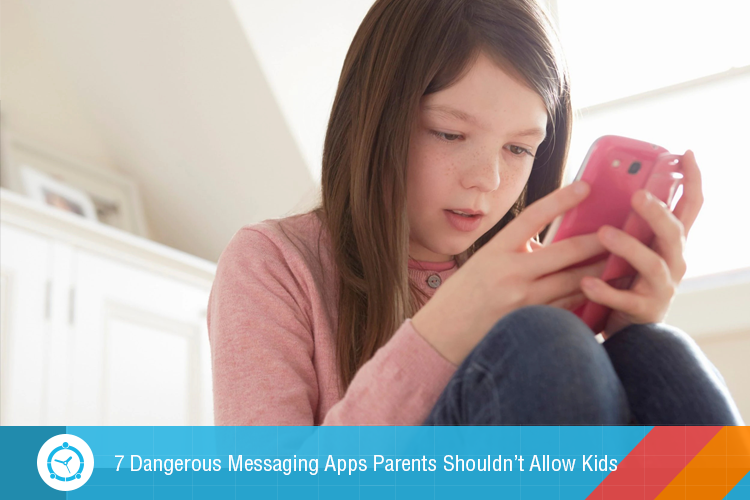 With the release of different apps almost every day, it is important to track the activities of children all the time. It is a big responsibility for parents to keep a regular check on kid's device. Since children are spending a huge amount of time on social media and messaging apps, you never know what your kids are doing and whom they are talking to. This might lead to sexting, cyberbullying and other dangerous consequences.
It is important to keep the check on the child to ensure safety and security. If you have given free hand to your child to use a digital device, make sure to check on these messaging apps that might be a potential threat for your kid. Let's have a look at some of the messaging apps that are not appropriate for your kids.
Kik
Kik is one of the most popular messaging apps available on both Android and iOS stores. It allows your kids to send private and group messages, which might not look risky or dangerous to this extent. However, one thing to note here is that Kik limits how many recent messages are saved, and saves only a certain number of messages within 48 hours. The app also makes it difficult to find send receiver of messages as there is no profile verification. Although the app is quite popular among mainstream youngsters but highly popular among sexual predators.
Snapchat
Snapchat has not been for so long but has gained immense popularity among adults and teenagers. The app allows the user to send messages, videos, and photos that can be viewed in a particular time. After the time ends, or the user ends the session, everything self-destructs and nothing can be traced.
The majority of teens fail to understand that even though the messages, photos, and videos are self-destructing, but the other person can take the screenshot. The app will instantly notify about when a user takes a screenshot of a photo or video they have sent. These screenshots can prove to be a potential threat in the future as a source of cyberbullying.
Ask.FM
Ask.fm is a popular social networking site that uses a question and answer format, allowing teens to learn more about other users including peers, friends, and people from different parts of the world. The app is being used widely by teens leading to abuse and bullying others. The biggest disadvantage of using Ask.fm is that there is no way of filtering or moderating content.
Ask.fm has created enough mental and health problems in the teenagers and parents are being advised not to allow children to use the app.
Whisper
Whisper is another anonymous messaging app that parents need to be careful about. The app allows the user to connect in groups based on location and interests. The app is rated 17+, but still allows users of ages below 17. Users can go through each topic and publically or directly message the poster. Whisper is not appropriate for children as there are plenty of anonymous features such as location-based grouping.
Blendr
Blendr is just like tinder, a popular dating app that allows users to send photos, videos, and messages. The pictures and videos can be rated on the basis of hotness. It is obviously a threat for tweens and teens who are sensitive to someone's compliment. Blendr is only permitted for adults, but since there is no age verification, many teens and tweens also download and use it inappropriately.
GroupMe
GroupMe is also one of the most popular messaging apps among teens and kids. Although, kids are less likely to get in the hands of strangers outside of friend circle, the group messaging features make it difficult to keep track of people your kids are in contact with.
Chatting with a large group of people simultaneously makes it difficult to ensure that conversation is ethical and appropriate. It is the duty of parents to inform kids that they should be careful of what they say and how they participate in the group conversation, reducing the chances of being bullied.
WhatsApp
WhatsApp is popular among all the other apps used by kids and adults equally. The app allows users to transfer and receive unlimited photos, videos, text and audio messages. The problem with WhatsApp is that conversations are done on a platform other than their phone, which can possibly mean that things are not saved on their phones.
Parents should be well aware of WhatsApp that it can be used through web browser or app and also allows end to end encryption. The end to end encryption allows users to create a code that is needed to unlock messages.
If you are not sure what kind of messaging apps and social apps your kid is using, make sure to install the FamilyTime Parental Control App. The app allows tracking of your kid's device usage along with tracking text messages, enabling web filters, and much more. 
Some of the other notable features of FamilyTime includes:
Limit Screen time on both android and iOS devices
Block apps and games
Monitor text messages
Saved bookmarks
Take charge of your kid's device and act as a responsible parent. The risk of being cyberbullied is through messaging apps and social media sites. Don't allow your child to use these platforms unless they are mature enough to judge what is right and what is wrong. In other case, you can also set rules and regulations that needs to be followed in any condition and failing to do so might result in a penalty.