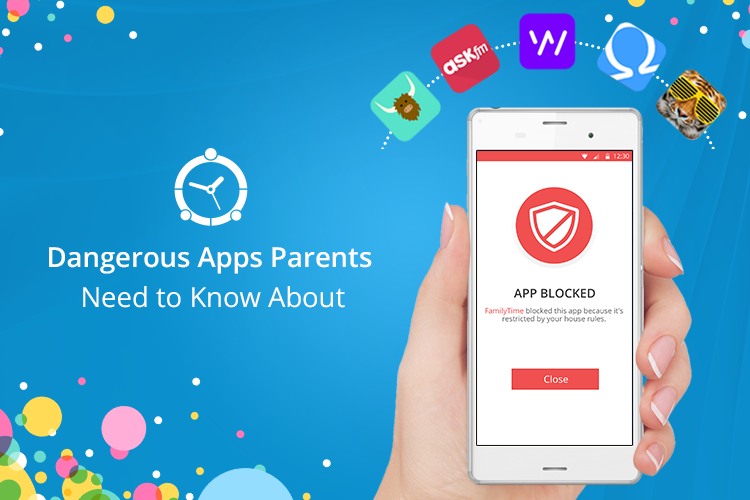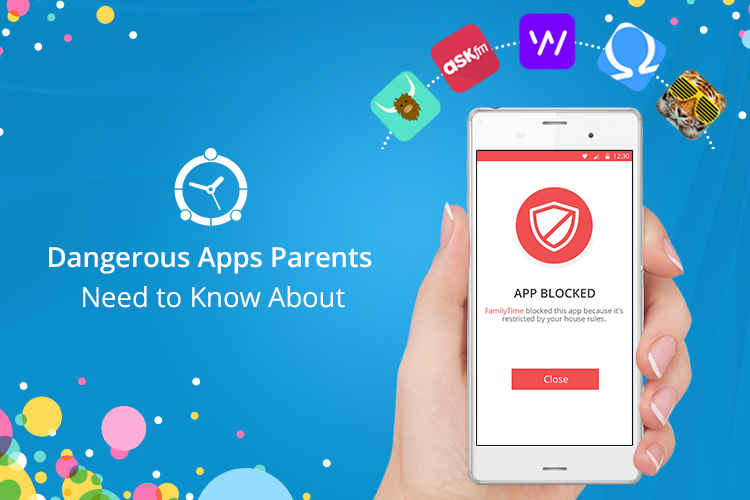 Have you befriended your child on Facebook and do you use it to monitor your child's online behavior and social preferences? If you do so, you're slightly off-path because chances are that your child already has some privacy settings that bar you from seeing some or most of their friends, hide certain posts and so on. Parents today need to be more aware and connected with their children and not only keep a check on their online behavior but also monitor which apps they use and what for.
Yes, apps. Your child might have hundreds of them in their phones and not all of them are for educational purposes. Some apps are pretty nasty like the dating or sexting apps. Even if you get a good look at your child's phone, you can't really tell which apps are the good ones and which of them should be blocked. And this where this blog post comes in: we'd let you know about 6 dangerous apps that you need to know about.
What are these Dangerous Apps?
There are some apps that are specifically designed for letting tees indulge in naughty stuff. These apps fast become popular among kids and so every kid has to use it to be cool. These apps are often used to send suggestive photos and videos that are sent privately and often kids use foul language. So if you catch your kids using slang phrases or cuss words, you should get your clue. Let's have a look at some of the most used apps of this kind:
1.      YikYak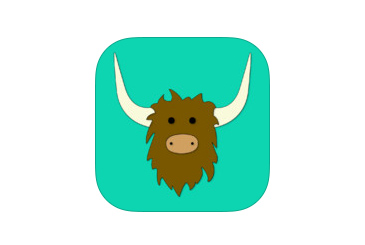 It's an all-anonymous social media app where the users or, 'Yakkers' post anything on the wall. Everyone is anonymous and they can write about anything. Other users can upvote or downvote a comment or a post, so the content moderation is entirely in the hands of the users. If a comment is downvoted twice, it disappears. The main target audience is the college students who post about upcoming parties. But a lot of youngsters are using this app and due to anonymity, this app is mainly used to post hurtful stuff about others and spreading rumors about people.
2.      Ask.fm
This app works in a question-answer format where anyone can post a question and seek answers from friends and anonymous people. The app is rated at age 13 and above and is quite popular among kids in Europe. The app has been linked with several cyber bullying incidents leading to suicides. So much so that the British schools wrote letters to parents asking them to stop their children from using this app.
3.      Kik Messenger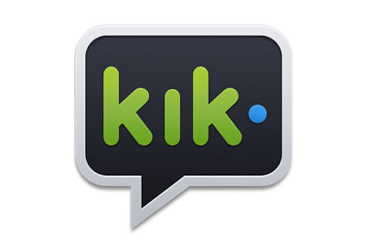 Kik is another social messaging app that has a more face-to-face feel with a person's display picture appearing with their message. The users can quickly send pictures, sketches and cards to others. The app is rated ages 17 but there is no age verification so anyone can use the app. Most of the kids use this app to sext according to many reviews on the app stores. This app has also been reported to be used by a girl living in Florida who committed suicide because of the hate messages she kept receiving on this app along with ask.fm and Voxer. The girl received messages like, 'why aren't you dead?' and 'go kill yourself'.
4.      Whisper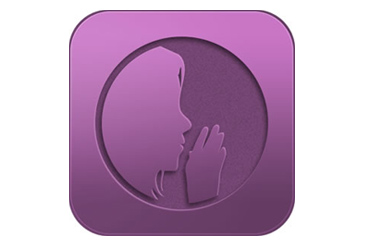 The very tagline of this app sounds too fishy and ominous, "Share secrets, express yourself, meet new people". The very concept of sharing secrets is troublesome. It indicates that kids use this app to tell secrets and spread rumors about other people. The app is rated age 17 but pre-teens are using it too. As teens and pre-teens meet new friends, not all of them are to be trusted but kids can hardly judge. There are several other cases like a 12-year old girl who was raped by a 21-year old guy who met her on Whisper.
5.      Omegle

This is another anonymous chatting app that says, 'talk to strangers!' now this is exactly you should be concerned: if your kids talk to strangers. What appears tempting to teens may not be really fun as these strangers might later blackmail your kids with suggestive pictures and videos they trap them in sending and can harm them physically and psychologically.
6.      After School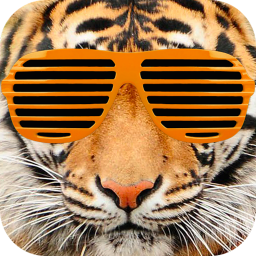 This app is a little different: this app is a messaging app that connects students of a same school. Students can scan their school ID and can join the app. The users are then anonymous and the app suggests people based on your likes and interests. This app has also been reported to be used by students to post their topless pictures and talk vulgarly about their female fellows at school.
What Can Parents Do?
If you're upset reading all this, know that the solution is also an app away. Secure your teens' digital lives with an advanced parental control app like FamilyTime. This app not only lets parents check which apps their children use on their Android and iOS phones and tabs, but also lets them block these apps for good. FamilyTime App Blocker feature is perfect for parents who want to safeguard their kids from these harmful and distracting apps. So Install FamilyTime on their phones and remotely track their installed apps from your FamilyTime – Dashboard. And if you come across these apps, block them right away and talk to your children about the possible dangers they might face. A safe parenting is within your reach; you only need to decide and act!