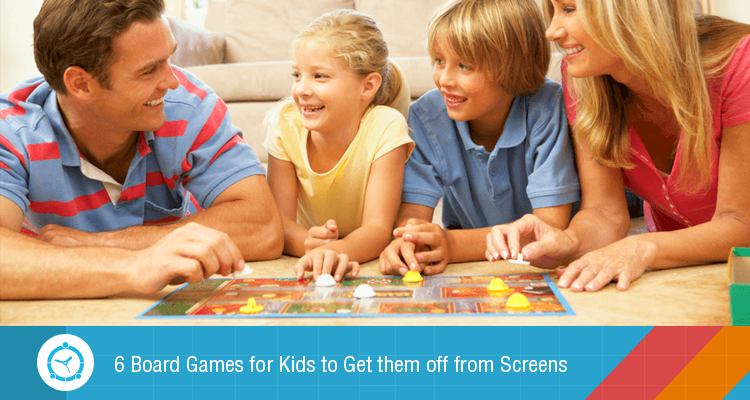 Entertaining and engaging kids in activities are hard, but not impossible. The digital age has brought a lot of changes in a kid's life, from sporting outdoors to playing sports online, everything has changed. A number of parents are worried about the consumption of digital media by kids leading to screen addiction. However, screen addiction can be controlled through various Screen Limit Apps and that is one way to deal with screen time.
There are plenty of other ways as well which can keep your child busy and entertained without going online. Board games are quite popular despite inclination towards online games. If you want to keep your child entertained and away from the screen, just look at the top board games for kids and families. Play it on weekends and spend quality time with your kids. So without further ado, let's have a look at those board games.
Monopoly Classic Board Game
Still applicable and one of the most entertaining board games, Monopoly would keep your child engaged and entertained for hours. The classic board game will allow your kid to learn some money and real estate skills without losing anything. The game can be played by 4 players at a time or even more.
If you want your kid to learn some financial skills and basic mathematics, just bring the game home. Moreover, apart from learning basic financial and mathematical skills, your kid will also learn how the loan works, develop negotiation skills and basics of taxation.
Chess
Chess might feel boring in the beginning, but once you involve your kid in this board game, he/she can't stay away. Chess is a classic game and still very popular worldwide. Chess can be helpful in teaching your child about how to make the next move after thinking and applying logic. And without thinking, how the game can be turned the other side. Chess is a great game for the mental development of your child.
Sushi Go
Sushi Go is another highly recommended board game for your kid. In this game, the players have to prepare sushi meal from the given cards through different combinations to prepare something different from other players. The players need to give cards to players sitting right next to them so that no one really knows which dish you will choose next.
Labyrinth
The labyrinth is a game highly popular among kids with highs and lows. The player has to collect treasures from each corner of the board by moving along paths set by moveable tiles. It is suitable for children of age 7 and above and playing time is around half an hour for 2-4 players. The instructions are easy to understand for kids to play right away.
Cranium
Cranium is a highly recommended game for kids that can be played in teams. The game includes 200 cranium cards, 10 sided die, and tub of cranium. To win this game, the player has to reach the finish line by completing different tasks such as puzzle-solving, wordplay, acting or sculpting, depending on which space the player lands on. Cranium is a great game to help child show off their hidden talents. If you want your child to be creative and perform various tasks, just purchase this game online from any reputed store.
Dobble
Dobble is an easy game suitable for children of all ages. It is a highly competitive game in which players who match the pictures first wins. Each card has its own symbols, which makes it challenging for a single thing to match. The standard games come with different variations, which means the kid has to do more with the deck than just play a multiple-choice snap.
Final Verdict
In this world of the digital age, families don't get enough time to interact with each other, nor do they sit together. Board games are very useful, as it brings everyone at the same place and allows families to interact and have fun.
Moreover, these activities are also helpful in getting your child off from using digital devices. As the increased usage of digital devices leads to screen addiction. It might lead to many serious health concerns including depression and anxiety.
You can always use FamilyTime App to control your kid's screen time. Moreover, it is also helpful in creating family bonds without the intervention of digital world. Go for FamilyTime and have a great time playing board games with your kids and other family members on weekends.