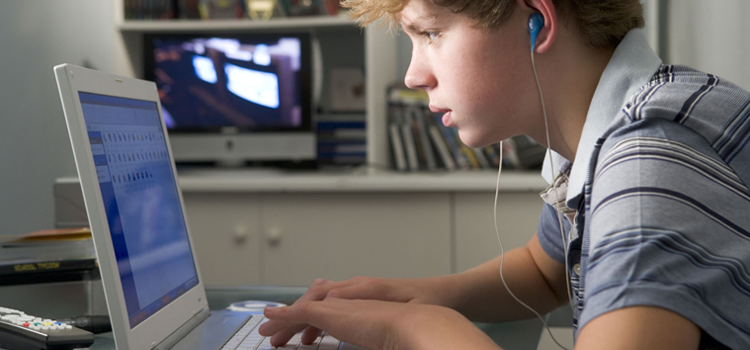 Internet Safety Issue now secure the fourth rank in the list of Top 10 Child Health Concerns. The dangers and the risks on the internet are rising day by day. This is because the majority of active internet users today are preteens and teens. They spend about half of their time surfing the web and are more willing to trust and meet strangers online. They try to keep their internet activities away from the eyes of their parents. This behavior of teens and preteens make them more prone to the risks and they become targets of online predators, cyberbullies, and none the less sexual predators. So, it is important that parents stay in the know of what their kids see and hear on the Internet. Along with that, parents should help their kids with the internet safety issues so that no unknown danger approaches them. To do that, here are 5 tips that parents can use.
Make a checklist:
Ignorance is the one big culprit. Have a friendly conversation with your teens collectively make a checklist about what is permissible and what's not. The list will then serve as a comprehensive guideline that speaks about the Dos and Don'ts of using the internet. This way, you will not have to remind your kids again and again about the norms and they will automatically get on the right track.
Act Dumb, take their assistance
One smart way to ensure your teen's safety on the internet is to make them aware of the privacy settings. Don't go verbal. Act dumb and ask your teen to help you set up your profile and when he finishes off, take them to the privacy setting and change them from Public to Private. Along with that, stress on creating a strong password and set appropriate picture.
Explain Risks:
Explain your kids the risks that are attached to the cyber life and inculcate the sense of responsibility in them. To help them better understand the whole scenario, you can share with them the internet related bad incidents of cyberbullying, sextortion, hacking, etc. Share some relatable stories. You can narrate the six unforgettable incidents of cyberbullying or the sextortion cases that led the teen commit suicide.
Let them know you are monitoring
Unmonitored activities and interactions can possibly pose a serious threat to the physical and legal safety of your children. So stay on your toes and monitor don't spy. Before you start monitoring your teens let them know that you are going to be in the loop and all their activities will get monitored. This will help will your teen act responsibly.
Use parental Controls
Children and teenagers connect to the internet through multiple devices such as computers, cell phones, tablets, iPods, and video game consoles etc. Try to install parental controls on these devices and keep tabs on what they see online or what app they use and for what time.