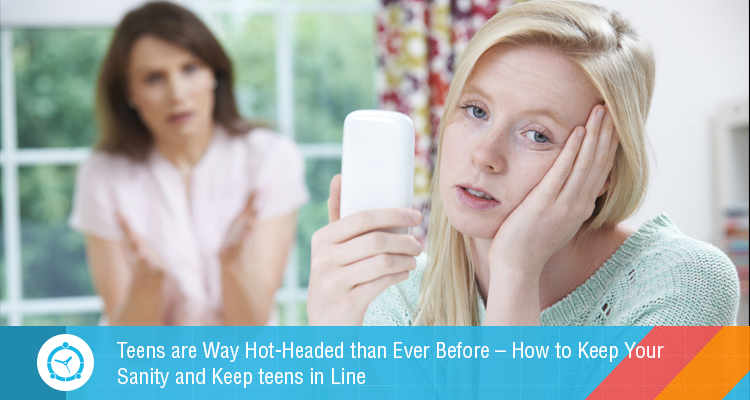 I tried my best not to scream at my son but again and again I boiled over with anger and frustration. I was constantly worried and upset about his abusive and disrespectful behavior. He wasn't ready to share what was going in his life and this was annoying me the most. He completely shut me away and would only keep to his room most of the day. I felt we were drifting further and further apart. I badly needed a way to reconnect with him and also to keep an eye on his activities.
Losing temper is not an option
Today's kids are much more hyper and aggressive than our times. May be because they have a lot to cope up with and have a lot of options to abuse their freedom. The extreme liberty can harm them but at the same time we can't keep them grounded for every little rule they break. I realized that being a helicopter parent was the worse choice. So I convinced him calmly and tried to understand his demand for freedom. And guess what, it worked! I never thought that dealing with his abusive attitude could be easy with the friendly parenting.
If you too are dealing with a hot-headed teen, don't impose your rules. Aggressive kids could push the boundaries to the limit that can harm them dramatically. They could start physical violence, substance abuse, alcohol, and a lot more violating activities to vent-out their anger.
Friendly parenting for teens – the smart way
It seems impossible to behave calmly with a raging teen but you need to master this art. If you don't want to ruin your relationship with kids then try to understand their preferences. FamilyTime understands this and designs its parental controls on the same lines.
Installing FamilyTime app on their mobile devices, you can reconnect with them and understand the possible cause of their isolated and withdrawn behavior. They could be going through a crucial teen challenge and might not be comfortable telling you straight up.
FamilyTime – Your Savior; Your Guide
You can trust FamilyTime as it's the most unobtrusive way of keeping a check on your kids and teens. You can keep a track of their SMS, Internet history and call logs. You can easily find if someone is trolling them or sending hate messages.
With FamilyTime's powerful parental controls, you can:
Regulate their screen time
Block obnoxious apps
Set daily app usage limits
Set content filters on adult content
Try It; Love It!
If you have to deal with teen tantrums and mood swings, it's time for FamilyTime parental controls. Say goodbye to old-age parenting and experience the magic of smart, digital parenting and share your feedback with