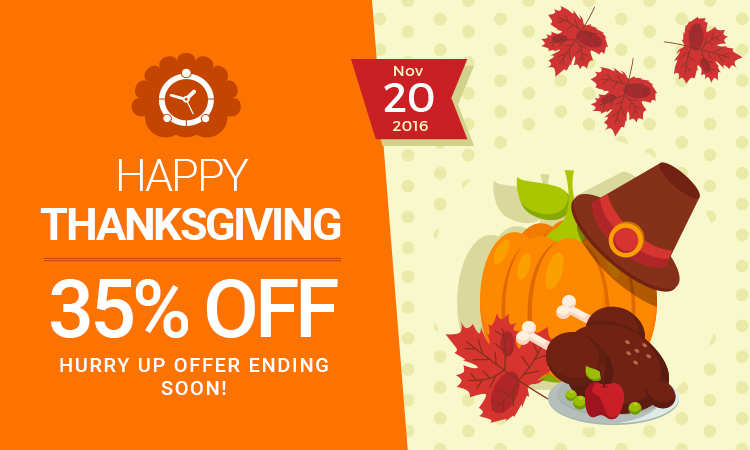 What good is a Thanksgiving dinner if you don't get seconds? Right? We know everyone loves a big, lavish dinner and following the tradition, FamilyTime also has big plans for you. Yes, the discount offer isn't over yet and it is bigger too – a full 35%!
More Treat, More Protection
We want you to spend this weekend rejoicing your blessings with your loved ones. Knowing that your kids are safe and secure is the biggest blessing for parents. FamilyTime makes sure you experience that. With round the clock monitoring and protection, you can ensure your kids and teens live a safe and healthy life, both digitally and non-digitally.
Why miss it when you have the chance to get Premium facilities like limit screen time, app blocker, web monitoring, location tracking, location alerts and much more at a gorgeous 35% reduced rate!
So enjoy some time with your family and friends without any distraction of smartphones and other digital devices. Make a vow to safeguard them from the digital dangers.
Take The Chance!
Let's dive into the festive mood and together celebrate our loved ones' company and safety. FamilyTime premium subscription is available at 35% off. Avail this golden chance before it's too late!
This offer is valid for a limited time so, get started now! Use the code: LUCKY35 while checking out or click here.
Hope you have a great holiday!