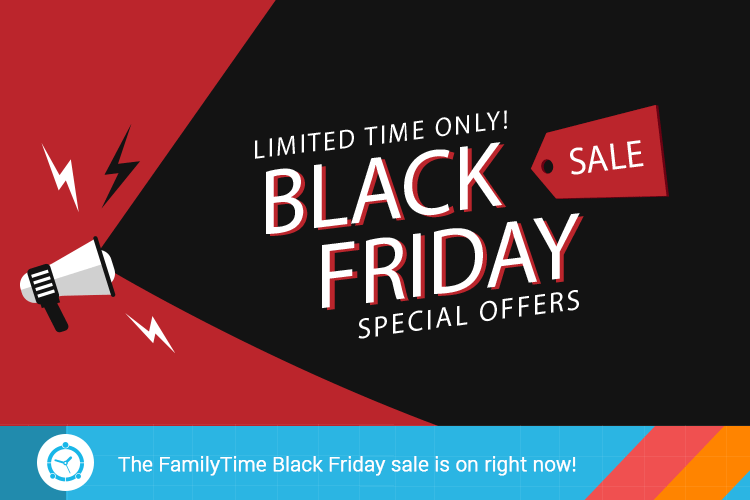 It's that time of the year when it's time to fill up your physical and virtual carts with all the greatest Black Friday deals. While you're browsing the isles for the best deals, don't forget to keep your children safe with the best device monitoring and control features available.
That's why we've put up our very own Black Friday deal this year.
Premium features that change the game
FamilyTime's premium features make us the leader in the mobile monitoring and control game. You can use internet filtering to control your kid's internet usage, use the app blocker to stop harmful apps, view their location history and current location, and even set limits to when they can use their device.
All this and much more comes in our Black Friday deal with a massive 20% off on FamilyTime premium. You can get all our powerful features including the new and improved ones, at a fraction of the original cost.
Limited time offer, unlimited protection
As good as it is, this offer is only on for a limited time. If you get it though, your oversight over your children will be anything but limited.
Find out where they are, what they do, and who they talk to, at a hugely discounted price, but only while the offer lasts. (Don't worry, you can always get all the powerful features later, they'll just be more expensive!)