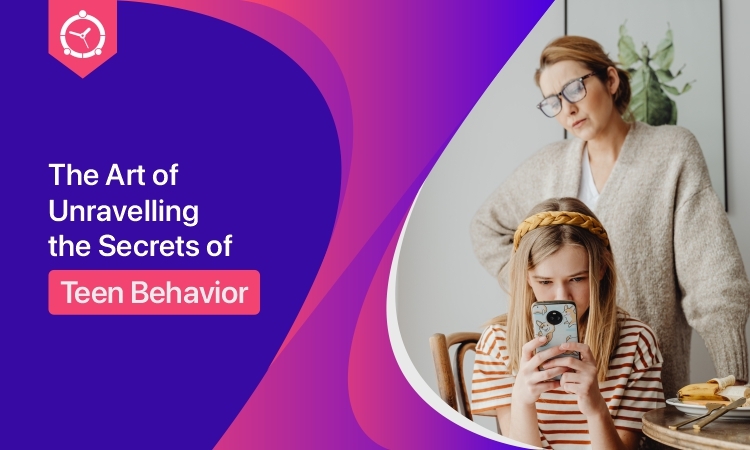 It is natural for teens to want more privacy as they grow up and begin to explore the world around them. Parents of modern-day teens face a constant dilemma between monitoring their activities to ensure their privacy and giving them space. However, no mother or father wants to jeopardize their teens' safety, which is why they rely on phone monitoring apps for parents. But what makes teens so secretive?
Why Do Teens Keep Secrets?
There could be several reasons why your chatty, bubbly, and energetic teens suddenly become secretive, quiet, and indifferent. Therefore, phone monitoring apps for parents are perfect for unraveling the mysteries behind those secrets. Let's look at some of the most common explanations as to why teens start keeping secrets from their parents.
One of the most common reasons teens keeps secrets is bullying. They may be getting bullied by their peers. Bullying can occur online or in the real world. However, its effects are equally destructive and hurtful. Some teens display aggressive behavior to keep parents from prying into their world or learning the truth. Others become quiet and apathetic.
Failing classes or struggling with studies is another reason teens become secretive. They may not want their parents to know the truth so that they can save themselves from embarrassment. Academic struggles may stem from any number of problems, e.g., lack of sleep, bullying, learning impairment, etc.
Experimenting with Substances 
As teens begin to explore the world around them, their curiosity often leads them to things that aren't necessarily good for their mental or physical health, such as drugs and alcohol. Teens usually experiment with such stuff with their friends, so parents must pay special attention to who their teens befriend.  
Falling in with the Wrong Crowd 
Teens may also fall in with the wrong type of people, such as radical groups, activists, cults, bullies, and the like. They may do so to fit in and be more popular amongst peers at school.
These acts can jeopardize their future, stain their record, and make it impossible for them to get into a good college/university. Therefore, parents must be extra-cautious when their teen's future is on the line and figure out why their teens are becoming more secretive.
How to Unravel the Mysteries of Teen Behavior?
Though phone monitoring apps for parents make it easier to find out what teens are hiding, they should be every parent's last resort. Here are a few tips to help parents get started.
Establish an Open Relationship
Helping kids realize they can come to parents and lean on them in times of doubt is the first and foremost way parents can prevent teens from keeping secrets.
The simplest way to a teen's heart is to show them you care. Instead of becoming bossy parents, teens open up more if you relate to their feelings. Try befriending them. Ask them to help you join the latest apps and trends to know the world they live in.
If all else fails, try using phone monitoring apps for parents, like the FamilyTime app. These software solutions can protect your kids' digital lives and prevent them from becoming victims of horrors such as identity theft, catfishing, cyberbullying, or online grooming.
How Can FamilyTime Help?
FamilyTime can help you unravel many of your teens' secrets. For instance, you can find out:
Where your kids spend most of their time (location tracking/geofence)
Who do they hang out with (call & text monitoring)
Which apps they use the most (app usage reports, app blocker)
Limit their exposure to inappropriate content (internet filters), etc.

Let's see how the following features can help.
Location Tracking/Geofence
While Location Tracking allows parents to know where their teens are at all times, the Geofence feature enables you to mark specific areas and receive instant alerts when teens enter or leave those places.
Call & Text Monitoring
Find out who your teens hang out with the most and whether they are involved in something dangerous. Moreover, it can help parents protect teens against sexual predators, bullying, suicide ideation, depression, anxiety, etc., by flagging the relevant words and phrases from their conversations.
App Usage Reports/App Blocker
Figure out which social media platforms and games your teens use frequently and whether any of the apps/games are inappropriate.
Internet Filter
Prevent teens from accessing inappropriate websites or content with the help of FamilyTime's Internet Filter. Block sites on porn, weapons, violent online games, gambling, and more.
It is not like any run-of-the-mill phone monitoring apps for parents. There is a lot more you can help your teens with using FamilyTime. So, what are you waiting for?