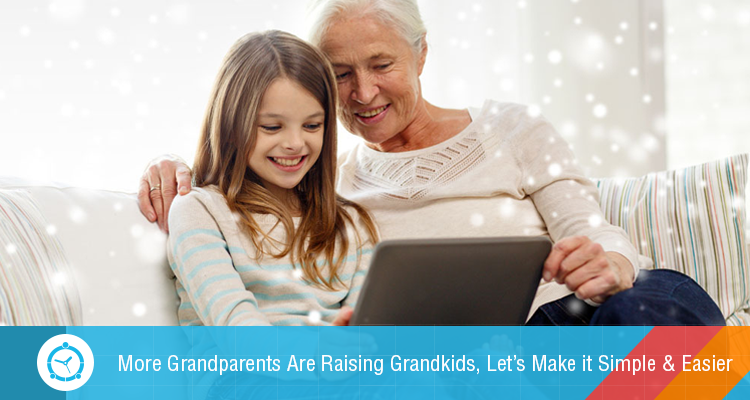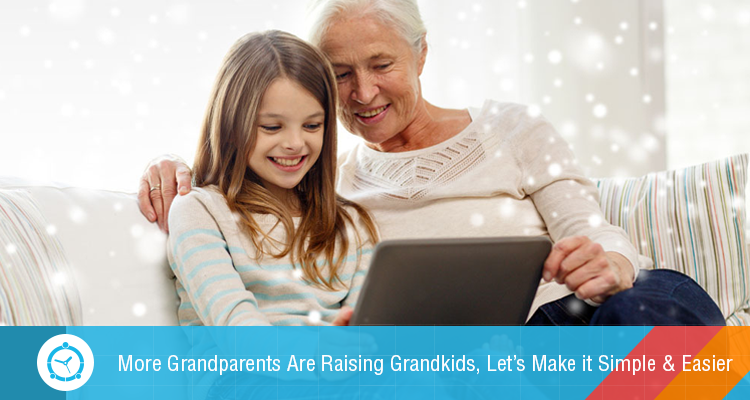 Our society is a combination of traditional and non-traditional families, but it's quite interesting to know that grandparents are playing very impressive role in raising their grandchildren. Number of children living in grandparent's home isn't small any more. In US the rate is increasing so fast and grandparent headed-families are so common. Well, it isn't easy at all; they are facing a number of challenges. They are juggling up and coping with many issues, as we all know our 21st-century teens are quite reckless and adventurous.
It's getting so common
There are a lot of societal issues that are causing a high rate of kids living in grandparent-headed families. Parental substance abuse, alcohol addiction, single parents, financial issues- all are the common reasons. Working or divorced mommies can't handle all alone, and that's one of the biggest causes of increasing grand parenting in US.
In US alone 8 Million children live in the grand families, where their grandparents or the other relatives are the house holders.
7 Million Grandparents in US are responsible for basic needs of the grandchildren living with them.
30% of the kids under 5 with working moms are cared for on a regular basis by their grandparents.
It's Really a Tough Job
In a grandparent-child relationship, problematic behaviors emerge, sometime slowly and sometimes rapidly. The generation gap could stress a granny or grandpa when the child plain ignores them or talks back. And once the child steppes in to the teens the biggest challenge is to ask about where he/she was, and when he/she came back. It's really hard for a grandparent to get to know the reckless activities of teens. And yes, how can we forget teens' gadgets. The tech advancements and a variety of screens could defiantly be a challenge for grandparents to understand.
Teens with the feeling of anger, rejection or guilt could be abusive too, so we have to figure out a solution so that it could become easier for the grandparents and for the teens too.
Handy support for caregivers
Due to the age, generation gap, technological advancements, grandparents are facing difficulties and they might cant mange all. For making their parenting simpler and easier, use of FamilyTime could be the smartest way out. This app can help grandparents in a number of ways. It can let them keep track of teens all the time, they can monitor what they do online and they can get alerts in any emergency or at the time to pick the kids up. It's could be the easiest and most supportive tool for grandmas and grandpas who are giving their best. Thumbs up!