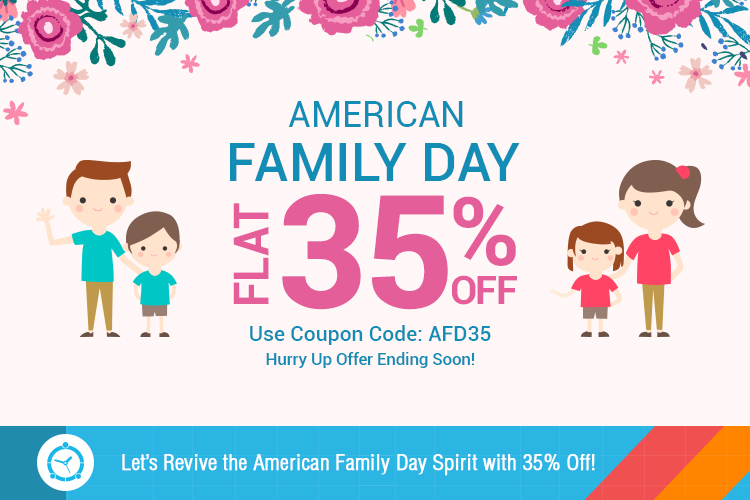 Have you planned on how you are celebrating the American Family day yet? If not, then it's too bad because this day is all about spending time one another and having a great family time. So, if you haven't yet planned, look for options around your town and surprise your family with a fun filled day!
This American Family Day, FamilyTime brings you the best offer to have family time and cherish having one another. Experience the magic and see how you can have a quality time with your kids and that too at 35% off!
How FamilyTime Does its Magic
Want to know what makes FamilyTime the best app to have a perfect family time? Here's how:
Get your children off their mobile devices so they can reconnect with the family
Best app to control your children's excessive screen time
A fun way to teach your kids to use their mobile devices moderately and responsibly
Fool-proof way to block all adult and distracting apps and games
It's the Best Time to Upgrade to FamilyTime Premium!
And great news is that if you're planning to try digital parenting or want to upgrade your experience, now is the best time. We're offering a flat 35% off to make your American Family Day great. So, make every day a family day starting today with FamilyTime and claim your discount before the offer expires! Happy holiday!