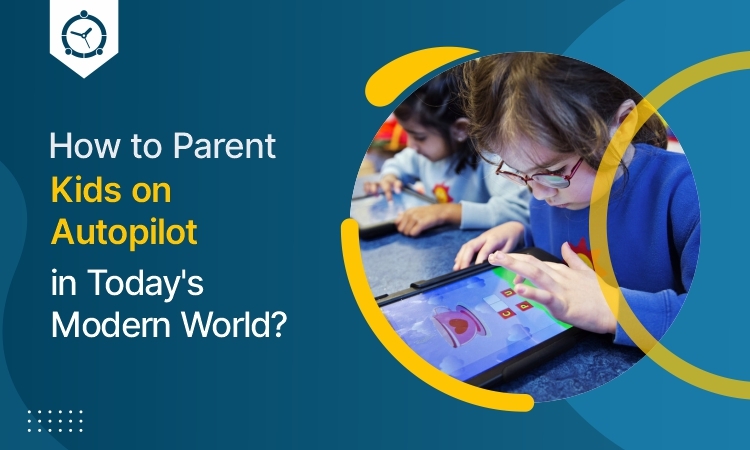 Close your eyes and take a trip down memory lane into your childhood. Do you think your parents faced the same problems you do now? The answer would be a firm no. 
Those were simpler times, and technology was less developed then. There were no parenting apps for iPhone or Android devices either. However, it doesn't mean that parenting was a piece of cake in the past.
How Has Parenting Changed Over the Years?
Indeed, parenting has always been a difficult task. However, modern-day parents face significantly different and daunting challenges than people did in the past. Digital parenting has morphed into its current state thanks to technological advancement and the widespread of social media and the internet.
The challenges of modern-day parenting are so overwhelming that most parents wish for a way to raise kids on autopilot. Their wish gets fulfilled in the form of parenting apps for iPhone and Android devices that present a practical solution to these problems. 
But before we get into how these apps make your life easier, let's take a moment and see what parenting problems have emerged in the digital age.
Challenges of Modern-Day Parenting
Kids stare into screens every chance they get. Playing games, doing homework, using social media to talk to friends/strangers, learning new things, watching their favorite shows, and the list goes on! Now that even education requires kids to use the internet and screens, it becomes even more difficult for parents to figure out whether kids are actually using screens to study or have fun.
Not to mention the excessive use of screens and how it leads to problems such as obesity, depression, social awkwardness, addiction to technology/gaming, online grooming, cybercrimes, etc. Cyberbullying is a serious issue and rampant across social media. In the face of all that, it is understandable that parents worry about their kids' digital safety. That leads us to the question you all have in your minds. Is there a light at the end of this tunnel?
Is There A Viable Solution?
It isn't surprising that parenting apps for iPhones and Android devices have been gaining popularity among the parental community over the past few years. Parental control apps offer tons of different solutions to most parenting problems of the modern age. Parents can manage everything remotely, from monitoring kids' digital lives to protecting them against cyber threats and more. Let's enter the realm of the FamilyTime parental control app and see how it can help you with parenting kids on autopilot.
Learn the Art of Parenting Kids on Autopilot with FamilyTime
FamilyTime is a dynamic parental control app offering plenty of features to help you deal with modern-day parenting problems. Here are some of the most vital services that enable you to parent kids on autopilot.
Screen Time Limit – Do you want your kids to put down their devices without ever saying a word? FamilyTime's got it! Use your parental device and limit how much time kids can spend on their screens in a day.  
Internet Filter – Are you worried your kids might get exposed to adult or indecent content? Use FamilyTime's Internet Filter to block all inappropriate websites, online gaming sites, and social media platforms by merely pushing a few buttons on the parental device.
Call & Text Monitoring – Remotely monitor their call history and scan text messages for problems such as cyberbullying, racism, phishing attacks, sexting, etc. FamilyTime sends instant alerts to parental devices after flagging conversations with anything similar to such issues (like the ones mentioned here). Then, parents can deal with it as they deem fit.
Location Tracking – Say goodbye to the frenzy and panic of not being able to locate your kids. Now you can let your kids explore the world and have adventures without worrying about tracing their steps or keeping them safe. FamilyTime enables you to track your kids' whereabouts when they aren't in your line of sight.  
SOS/Panic Button – Be it a medical emergency, bullies, stalkers, or something else, FamilyTime safeguards your kids against real-world threats too. Kids can use this button to send immediate alerts to parents (with current location) and let them know they need their help.
YouTube & TikTok Monitoring – Every household has kids who watch videos on YouTube and TikTok. With FamilyTime by their side, parents can monitor their kids' social YouTube and TikTok usage and safeguard them from inappropriate content. You can view their watch history, manage their accounts remotely, and block content that you deem unfit for them.  
In a Nutshell!
FamilyTime is one of the best parenting apps for iPhone and Android devices you can find. It does a lot more to protect your kids than listed here. To explore more of its features, visit its website and sign up to begin parenting kids on autopilot.