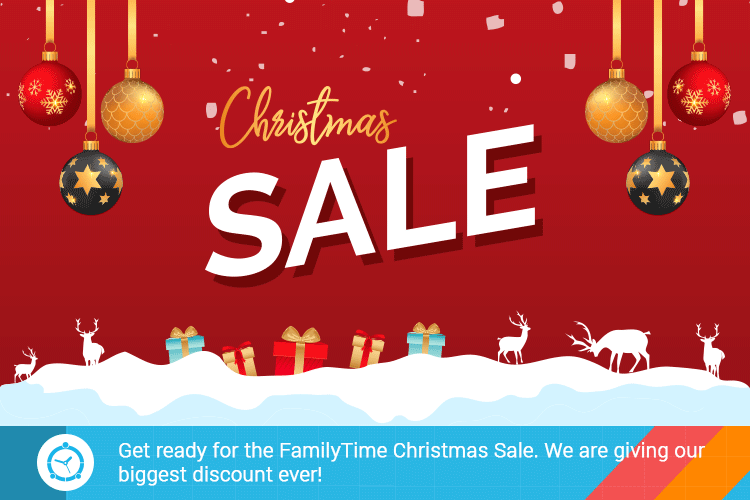 Holiday season is upon us and this year we've truly outdone ourselves with our Christmas Sale! For the first time ever, we're giving a massive 35% off on FamilyTime Premium. We are feeling the Christmas spirit and wanted to give everyone the chance to join the millions of parents who are a part of the FamilyTime family this Christmas.
What FamilyTime Premium can do for you
With FamilyTime premium you can unlock the true potential of FamilyTime. You can control your children's internet usage with SafeSearch and internet filtering. You can keep a track of where they are with location tracking and geofencing. You can use the app blocker to keep them away from time wasting games and apps. You can even limit when and how they use their device.
In a nutshell, FamilyTime's premium features give you complete insight in to how your children use their devices and lets you control how they use this privilege.
This is a limited time offer
This historical discount, as massive as it is, will only last for a few days. We can't keep giving it away at this rate for too long without having to cancel Christmas bonuses for our team so make sure you get the most out of the Christmas sale while you still can! All you need to do is buy your FamilyTime premium package within the next week and use the Christmas Sale discount coupon during checkout.
You could have the app installed and superior control and monitoring running within minutes!