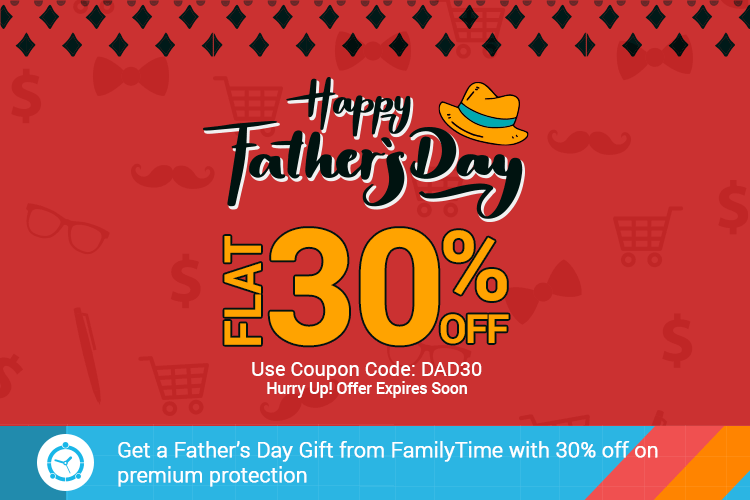 A father has many responsibilities but we can all agree that the number one responsibility any father has is to keep their children safe. We go through such lengths to keep our children safe. From baby proofing the house when they're toddlers to creating a set of rules for them to keep them safe when they're teenagers.
The biggest challenge that we face with children that are of an age to use a mobile device is trying to manage their use of those devices. That is why FamilyTime exists! We've built our premium features around what a parent actually needs to efficiently manage their children's device use.
Get a massive discount – on us
To make your job as a parent easier this Father's Day, we're giving a whopping 30% off on our premium parental monitoring features. Treat yourself or surprise a significant other with the powerful features and peace of mind that you get with FamilyTime.
Get it while it lasts
This offer is only available for a limited time so make sure you get this massive discount while you still can.