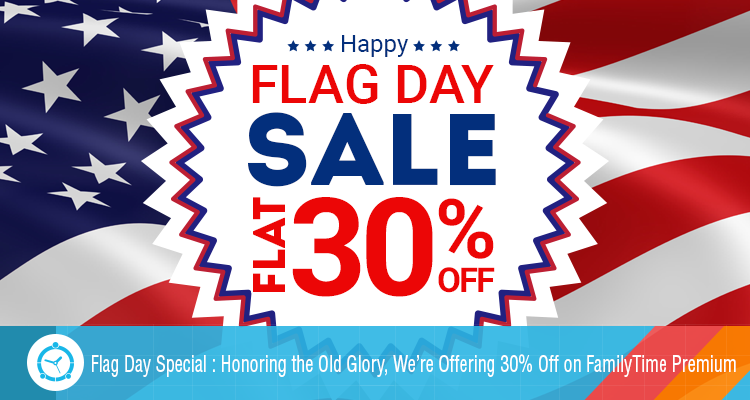 Looking forward to a great family time as the Flag Day approaches? Well, a scrumptious barbecue, friends and family do spell a great time. But what about your kids who are constantly glued to their mobile devices? Nothing beats a good laugh than to see that your kids totally missed the punch line because they were busy replying to their buddy online.
FamilyTime's Great Offer
Well, FamilyTime has a solution to put an end to all their online and offline obsessions. Upgrade to FamilyTime Premium at a mighty 30% off and get a complete control over time and content across their devices.
Here's what you will get:
Screen Time Limits
Daily App Usage Limit
App Blocker
App Usage Reports
TeenSafe Speed Limit Alerts
Geo-fencing Alerts
Content Filters
The list is long so you need to try it to believe it. So hurry up and make most of this Flag Day discount and get an unbelievable 30% off on FamilyTime Premium. Don't let the opportunity miss because the offer ends on June 14th!
This Flag Day, make it all about Red, White and You!