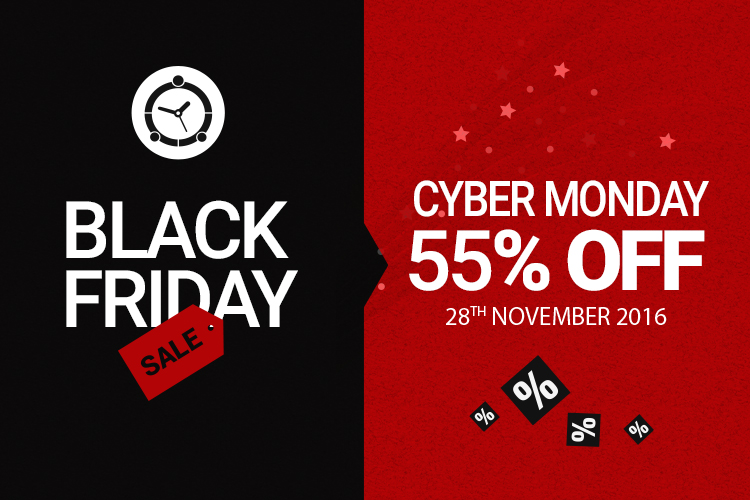 The big Black Friday Sale isn't over yet! Yes, it's gonna go until Cyber Monday. So in case you were thinking the shopping time was over, buckle up because you still have time to get FamilyTime App. This time, at not only 40% but more than half prize discount that is a full 55%!
Less Price, More Value
Now is that amazing or what? At an incredibly reduced rate, you can take the pledge of protection and security with FamilyTime. Whether it is mobile or web monitoring, family locating, apps monitoring and blocking, iTunes content filtering, speed safety limits and screen time management, this digital tool overs it all.
If you are planning to get you pre-teen a new smartphone, you can give them a secure start with parental controls. If your teens already have it, it is best to monitor them and help them make better decisions. It facilitates single parents and co-parents as well. Told you it is an amazing package!
Get Going!
This great 55% discount is going to end on Cyber Monday! This offer is too good to lose. Get it now! Enter this code: LUCKY55 or simply click here.
Happy Shopping!