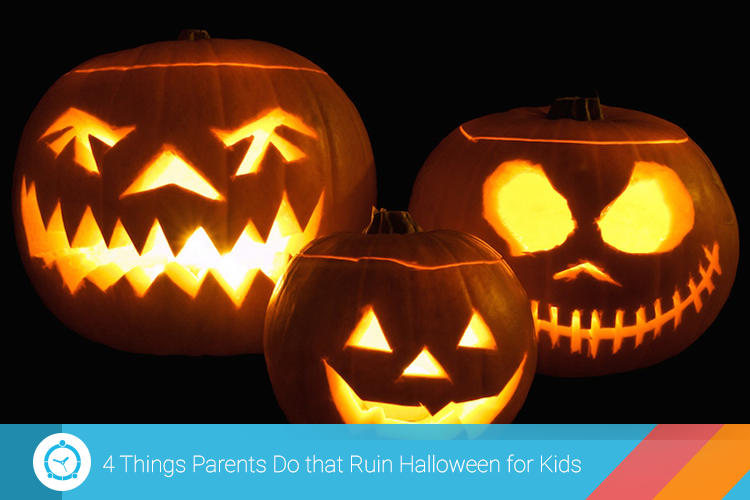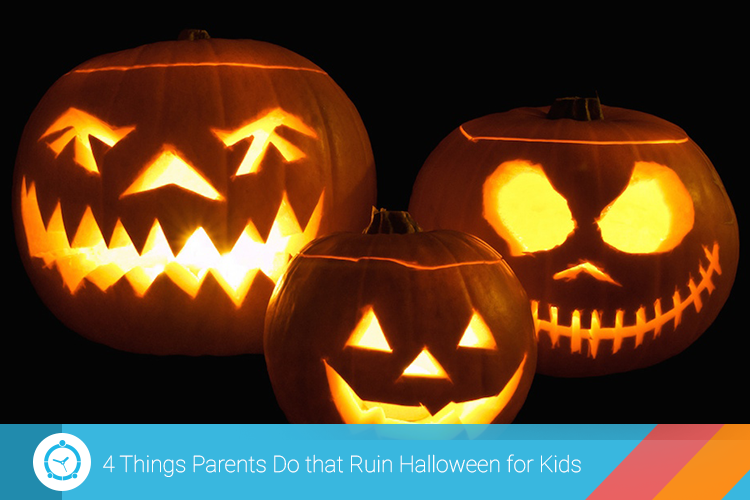 Okay, I get it, Halloween is scary. The decorations, snacks and the costumes need to be real scary-looking. But this shouldn't mean that you need to keep your kids over-protected because something scary might happen to them if they go out on their own! C'mon, it's Halloween! And kids deserve to have a little fun, don't they?!
Halloween Disasters : Parenting Gone Wrong
Helicopter parenting isn't good any day but Halloween certainly isn't! This is one day that kids get a chance to do escape rules – they can eat all the candy, dress up like a bad guy and go out in the dark and knock at the neighbors' doors – for candy! So this is one day in the year where they can really be kids and can have all the fun! But unfortunately some parents take it too seriously and turn this fun experience into an awkward one. Here are the things parents must NEVER do on Halloween:
1.      Escorting Kids on Trick-or-Treating
Breathe easy! It's just the neighbors they're going to and they certainly aren't some child-killing psychopaths, or you would have known it earlier! Its one thing they're supposed to go with their friends and not parents! So don't go out embarrass your kids as they go trick-or-treating.
2.      Dressing Up Your Child in Embarrassing Costumes
Now some parents do like to be a little too witty and dress up their kids in embarrassing costumes. While it may be a little funny for you, your child might hate it and you might be ruining his or her memories! Making your child wear an actual pumpkin on Halloween is a bad idea for sure!
3.      Asking Your Neighbors to Only Give Out 'Healthy' Treats
Now c'mon it's just one day and let them have some fun! But no, some parents think that the kids should only get 'healthy' treats on Halloween too. You can force them to eat their greens on any day but on Halloween, asking neighbors to give out carrot sticks is overkill.
4.      Putting a Curfew on Halloween Parties
Big kids and teens want to have a little fun and no, there are no child molesters and rapists swarming the Halloween parties. So it is totally okay to let your teens go to Halloween parties but take it easy; you don't certainly have to put a bizarre time-cap restriction. It's better if you talk to them about Halloween safety and discuss the do's and don'ts but asking them to be back by 8 pm is a little too over-protective!
Take the 'Chill-Pill'
Instead of just worrying insanely and killing it for your kids, try some alternative safety measures to make Halloween a fun experience for your kids and yourselves! Just have a little word with them as they go out and revise the safety measures you both agreed upon. And of you want everything to be fool-proof and totally safe, you can even go for parental controls. FamilyTime is a best app to keep kids safe especially when you're not around them. You can track their locations and can even set over-speed alerts if you suspect your teens might drive recklessly. And even better, tell your kids to send you send you Panic Alert through their FamilyTime Child app if in case something goes out of hand during their trick-or-treating.
Bonus Treat – Get FamilyTime Premium at 35% Off!
And here's one little treat we have for the parents! FamilyTime offers a flat 35% off on its Premium package this Halloween. This means you can keep your kids safe and make Halloween a fun experience for them at a great discount! So hurry up and use the code: HLWN16 as you check out or click on the button below to claim your discount. But hold on! The offer expires tonight at 12 midnight!
Have a 'Spooktacular' Halloween!