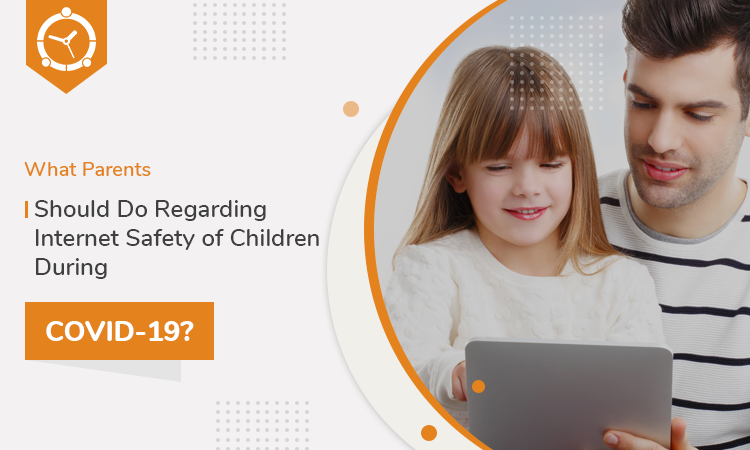 The Internet is a place with no boundaries and no controls. Unlimited videos are present online and it also includes the malicious or adult content that is not suitable for your children. There is no doubt that young children can be exploited easily as compared to the elder.
It is important to note that as children will be using the internet on their devices, so they need to be monitored well by the parents. The COVID-19 has forced the people to stay at home and governments of the countries are making sure that no one should go out except in case of emergency.
As children will be staying at home, they would like to spend most of the time on mobile devices. They will be playing games, watching videos, and much more. The majority of the child spends most of the time on the internet so there is a huge chance that becomes a victim of cyberbullying or someone can divert their attention toward the wrong activities.
Keeping the above situations in mind, it is very much important for people to keep an eye on their kids. Now, this is the best to do it as you and your kid is staying at home. Parents should keep an eye on their online activities.
Helpful Pointers for Parents
Below are important points that parents should keep in mind regarding the internet safety of the child:
1. Parents should monitor their kid's online activity. You should ask about their passwords on their devices and check what they are doing on their devices. Have a look at the people they are talking to. It is important for you to keep a track of social websites, social media, and cell phone conversations.
2. It is the duty of a parent to talk about their safety. Sit with them and guide them in the right direction about the correct use of the internet. Tell them that they can be misguided by people online so in that case, they should inform you as soon as possible.
3. Guide your children about sexting. Tell them if any person asks them to share their personal photos, then you should tell you instantly. Encourage your children to share everything with you without any hesitation.
4. Have a conversation with them about their online activities. Set a timetable for your children in which they should use the internet.
5. Encourage them to do something creative and don't forget about physical activity because it is important for their health.
FamilyTime- The Best Parental Control App
Parents who are searching for the right app to monitor their children and want to keep them safe in case of an emergency, then they should get FamilyTime- the best parental control app. This app can be a helper for parents as this will assist them to keep an eye on their children with ease.
The best app that you can try out is FamilyTime. Some of the key features that will be helpful are as follows:
App Blocking
If you want to stop your kid from using certain apps, then you can do it now with great ease. Just place the apps on the block list so that your child can't use it again.
Location History
Want to know about the location of your child? It is easy now with the FamilyTime app. You will get the name of a place, time, and date it was visited by your child.
Internet Filtering
To stop your child from watching pornographic content or other malicious content, then you can easily filter the content on the internet. Simply select the categories you want to block and your child will not be able to see the search results related to it.
Text Message Monitoring
Get details of the message your child receives on their device. You can remotely monitor who is sending a text to your child. You will be able to see the sender's name, time, and date on which message was sent.
SOS/Panic Button
Connect with your child instantly. In case of an emergency, your child has to press a single button for sending an alert with their location on the parent's device.
The list of features does not end here! There are many other useful features like PickMeUp alerts, location tracking, app usage reports, and much more. To use all the features, download the app now!